2 massive gorillas in the Democratic Republic of the Congo posed for a selfie with anti-poaching rangers and they are viral on social media right now.
Mathieu Shamavu, the Virunga National Park anti-poaching ranger, posted the selfie with 2 gorillas on Facebook.
They wanted to raise awareness and funds for the species at the UNESCO World Heritage site.
The image shows 2 gorillas standing upright and looking straight at the camera.
According to the Virunga National Park website, one third of the world's population of critically endangered mountain gorillas live in the region.
The park is protected by a team of more than 600 rangers.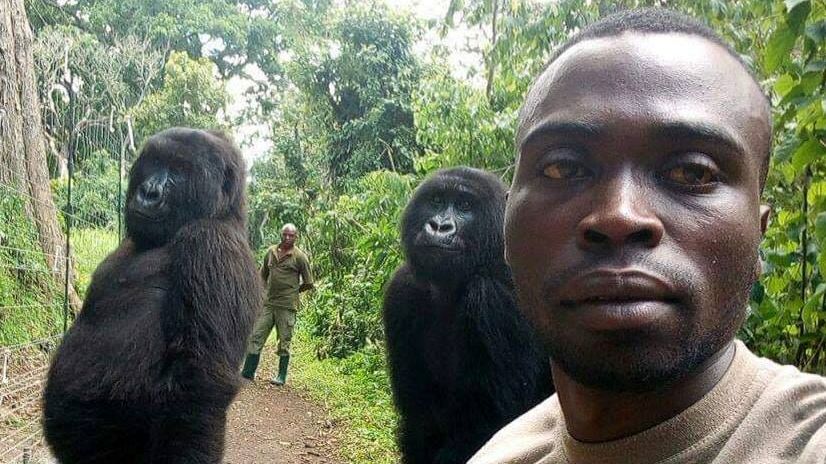 The area where the incident was caught on cam has been impacted by war for over 20 years now, said a number of reporters.
The website says:
These local men and women go through intensive training, risking their lives on a daily basis to safeguard the park's exceptional wildlife, including the last of the world's critically endangered mountain gorillas.
Facebook users thanked the rangers for their work by protecting the species.
A number of users donated money to the park rangers.
The images of the ranger was shared to the group Elite Anti-Poaching Units and Combat trackers, where it was shared by over 20,000 people.
What are your thoughts about the amazing act of the rangers? Let us know what you think about this by leaving a comment in the comments section below!