Images that were recently shared on social media shows the moment 61 dogs were crammed inside cages as they waited for their death at a slaughterhouse.
The dogs were reportedly going to be butchered for their meat.
The starving and dehydrated dogs had not eaten or drank anything for a bunch of days, but luckily, they were saved.
The driver that was transporting the dogs was intercepted and arrested in Cambodia.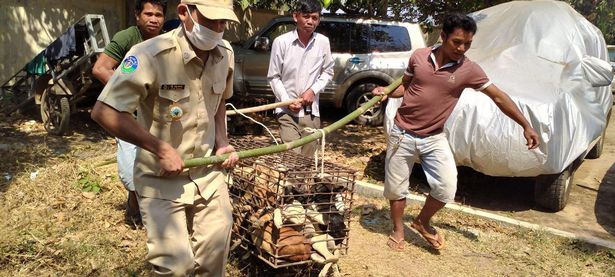 The young dogs were pictured minutes after being rescued.
The dogs are stray dogs and stolen pets.
After being rescued, Four Paws, Paw Patrol Cambodia, and Animal Rescue Cambodia stepped in to save the dogs.
They are currently feeding and providing medication to them.
The organizations are now looking for new homes and are trying to reunite them with their real owners.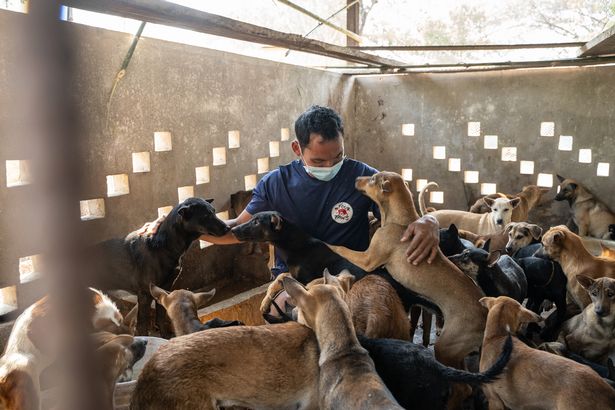 Dr. Katherine Polak, a veterinarian and head of Four Paws Stray Animal Care, released a statement about the incident.
They said:
All were extremely hungry, most likely not having eaten in days. We are currently preparing off-site premises where the dogs will be safe and cared for until we have found new homes for them. This first of its kind interception hopefully sends a loud and clear message to traffickers across Cambodia that future dog meat trading will no longer be tolerated.
Dogs in Cambodia are stabbed or hanged to death for their fur and their meat.
There are over 100 restaurants in the capital Phnom Penh that offer dog meat.
Let's hope more dogs will be rescued in the near future and no dog would be slaughtered for their meat.