According to a report, Alec Baldwin was unaware that he was handed a loaded gun before they accidentally shot Halyna Hutchins, a director, who died at a hospital.
In a report by ITV, it was said that Baldwin was unknowingly handed the loaded weapon by an assistant director who told him that it was safe to use.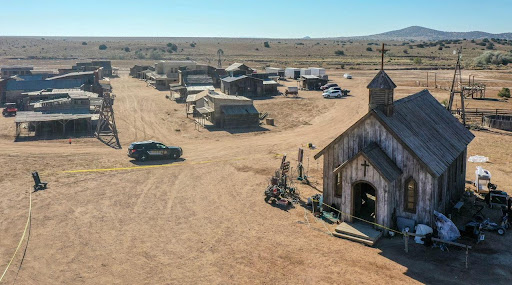 Court records that were released on Friday shows that the assistant director, who was not named, said "cold gun" just before the shooting incident happened.
The search warrant filed in a Santa Fe court said that the prop gun was loaded with live rounds.
Halyna Hutchins, director of photography, was killed and the film's director Joel Souza was injured.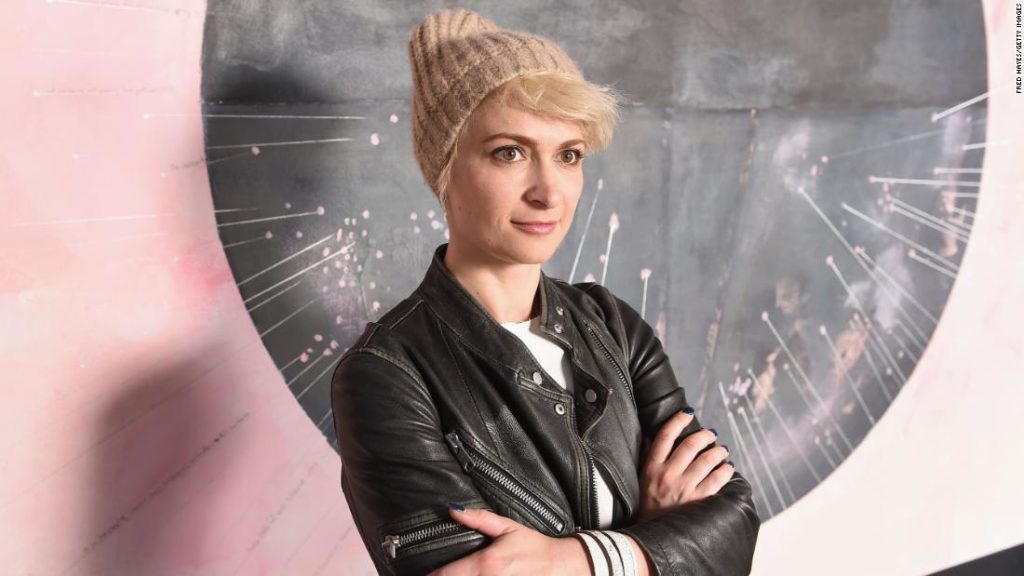 The authorities have also revealed that the gun that was used by Baldwin was a vintage colt pistol.
A report by the Daily Mail said "a call sheet was obtained where Baldwin was allegedly taking part in a mock gunfight inside the church building on the Bonanza Ranch film set when Hutchins was hit."
Daily Mail also said that co-stars Jensen Ackles, Swen Temmel and Travis Hammer were also said to be involved in the scene.
Baldwin's stunt double Blake Teixeira and stunt coordinator Allan Graf were also involved.
The production noted that the Colt pistol was one of several weapons on set at the time but the only one was used in 121 and 118.
The released warrant also noted that Baldwin's blood-stained costume was taken in as evidence along with the weapon used.
A picture that was shared by Baldwin on his Instagram account, which has now been deleted, he could be seen wearing a bloodied cowboy suit, holding his cowboy hat in his right hand and a long coat in his left.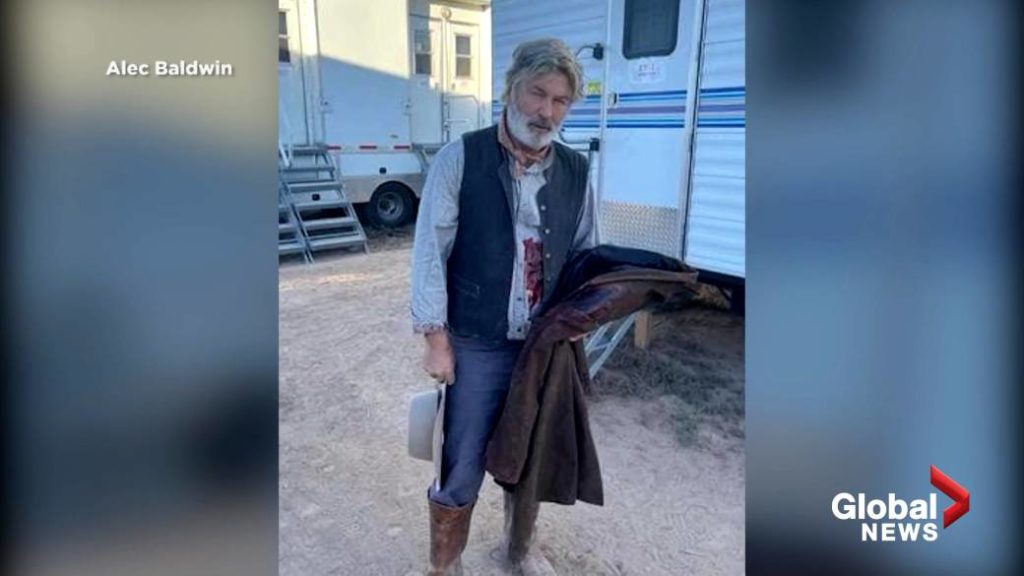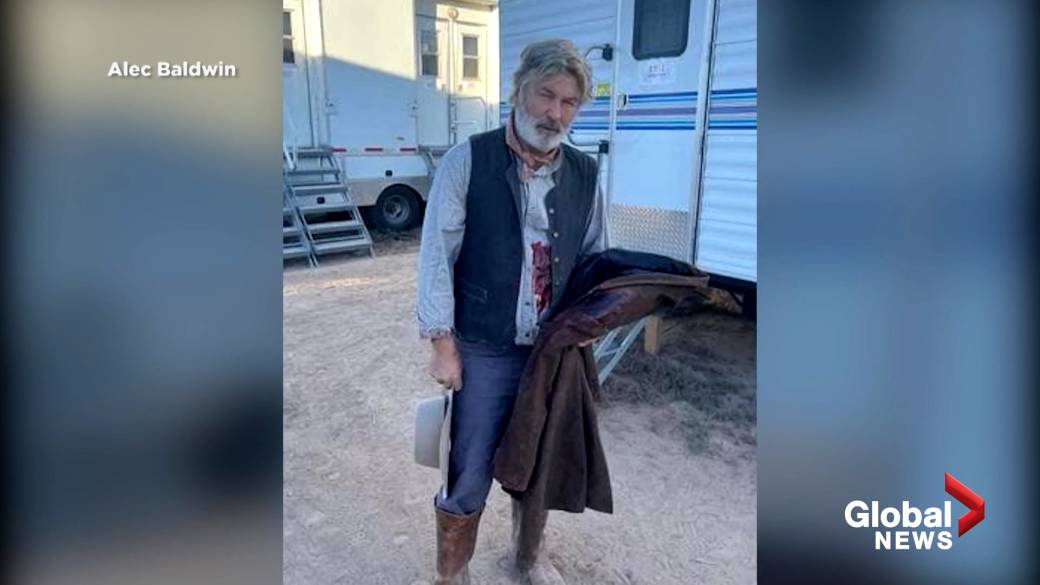 Alec Baldwin, a US actor, killed a cinematographer and wounded the director of the movie on a film set in New Mexico after firing a prop gun.
The incident happened on the set of Rust, where Alec was playing the lead role in a 19th century western about an accidental killing.
According to reports, Halyna Hutchins and Joel Souza "were shot when a prop firearm was discharged by Alec Baldwin.
The sheriff in Santa Fe said in a statement that Hutchins, who is 42, was transported to a hospital by helicopter, however, they passed away.
Joel Souza, who is 48, was taken by an ambulance.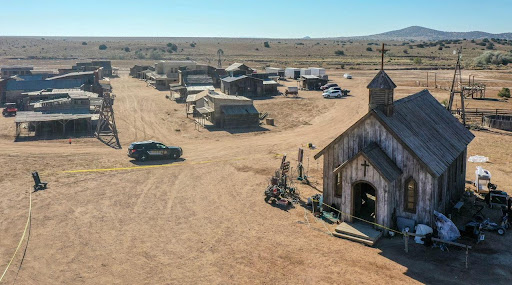 Santa Fe Sheriff's Office said deputies were called to the set at around 2.00pm local time following a 911 call that reported a shooting.
Hutchins, the director, was pronounced dead after being airlifted from the site and was taken to the University of New Mexico Hospital.
Souza was released from the hospital yesterday (22 October).
Baldwin also spoke publicly for the first time since the tragic accident yesterday.
He wrote on Twitter:
There are no words to convey my shock and sadness regarding the tragic accident that took the life of Halyna Hutchins, a wife, mother and deeply admired colleague of ours. I'm fully cooperating with the police investigation to address how this tragedy occurred and I am in touch with her husband, offering my support to him and his family. My heart is broken for her husband, their son, and all who knew and loved Halyna.
Pictures of Baldwin showing remorse of the incident were also shared by Santa Fe New Mexican.
A report from Santa Fe New Mexican claims they saw the actor in tears after they were questioned by investigators.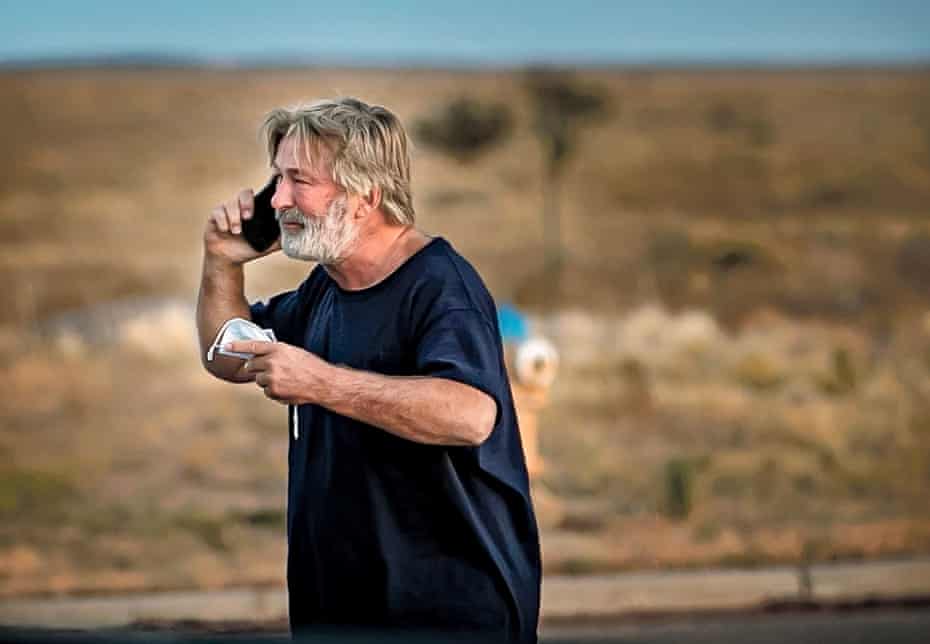 A spokesperson from the production of Rust told The Hollywood Reporter:
The entire cast and crew has been absolutely devastated by today's tragedy, and we send our deepest condolences to Halyna's family and loved ones. We have halted production on the film for an undetermined period of time and are fully cooperating with the Santa Fe Police Department's investigation.
Halyna Hutchins is from Ukraine and grew up on a Soviet Military Base in the Arctic Circle.
She studied journalism in Kyiv and film in Los Angeles. Halyna Hutchins was recently named as a "rising star" by the American Cinematographer magazine.