Fancy a tomato?
A gardener from England has shattered the world record after growing a record of 839 tomatoes on a single stem.
The haul of Douglas Smith is almost double than the previous record, which was just 488.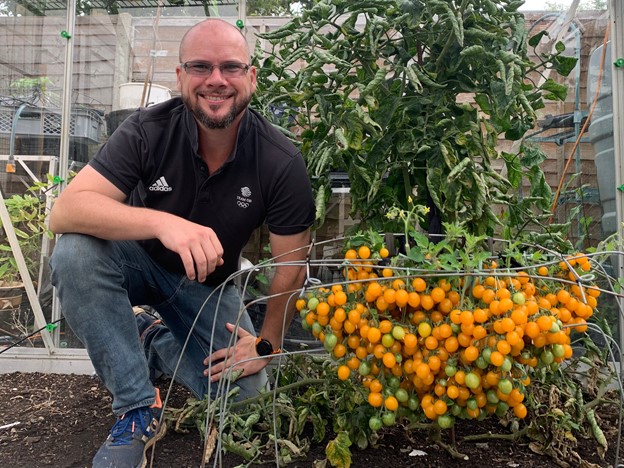 During an interview with Douglas, it took him nearly an hour to harvest all the coin-sized tomatoes, which weighed over 9lbs in total.
Douglas, who is just 43, filmed the entire count and called in a priest and a police officer to be his witnesses so it could officially be verified as a new Guinness World Record.
Douglas, who is an IT Manager, prepared for the challenge.
He pored over scientific papers and sent soil samples to a lab for proper analysis.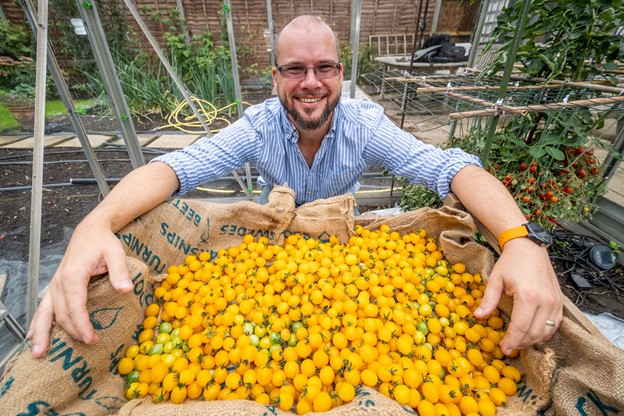 The dad of a kid, who is from Stanstead Abbotts, Herts, said that his tomatoes were grown from seeds that were planted in March.
Douglas said he spent around 3 to 4 hours per week to look after the tomatoes in a greenhouse.
The thing is, this is not the first time has done something like this.
Last year, he managed to grow the larges tomato in Britain, which was weighed at around 6lbs.