A dog that went missing for 3 weeks ended up crying in joy after they were reunited with their owner and the best thing about it is that the entire moment was caught on camera.
Watch the video below:
Kirstin Kapp, the owner, was not in touch with her dog for 3 straight weeks after Liddie, the dog, went missing from their house.
Kapp said that she did not know how to cope up without her dog not being with her.
She added:
I don't really know how to cope. A part of me is missing and there's nothing I can do about it. I love you so much my sweet girl. Please come home.
Not only Kapp, but Liddie herself was broken too.
The good thing is that the 2 did not have to stay away from each other forever.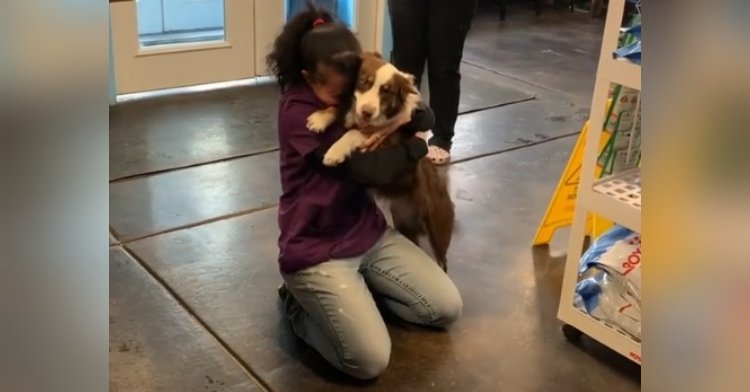 21 days after going missing, a couple saw Liddie and knew that she belonged to the Kapp family.
The family said they had no idea where Liddie was for those 21 days.
The kind people tracked down Kapp at a local vet clinic, where she works.
The 2 were reunited and in the video, you can see how much love these 2 had.
Kapp was in tears as Liddie leaped into her arms and the dog herself was crying out in joy, considering that she was with her love.
Such an amazing thing to witness, right? Let us know what you think about the video by leaving a comment in the comments section below!
Also, make sure you share this video with the people you know.