A city in Germany is doing their part in helping out the homeless by installing pods for them so they can sleep in it during the winter season.
Authorities in Ulm, Germany, a city that is around 75 miles west of Munich, installed the units.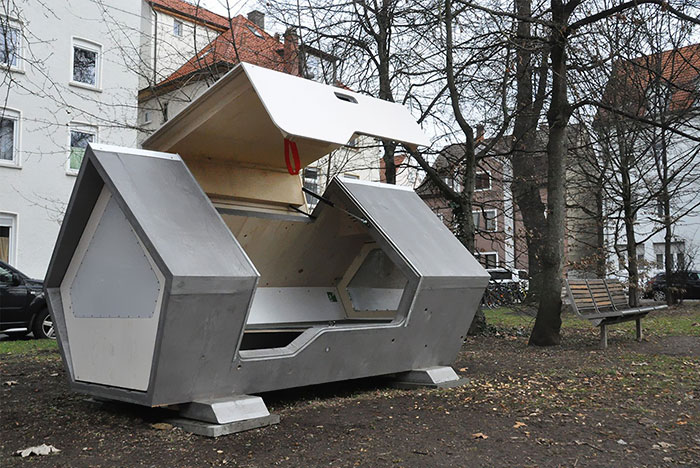 On January 8, 2021, Ulmer Nests were installed throughout the city to shelter homeless people.
A spokesperson for the city said the pods, which are made out of wood and steel, had been placed in parks and other areas.
The beds have been fitted with thermal insulation to protect the homeless from the wind, cold, and humid seasons.
The pods are capable of holding 2 people.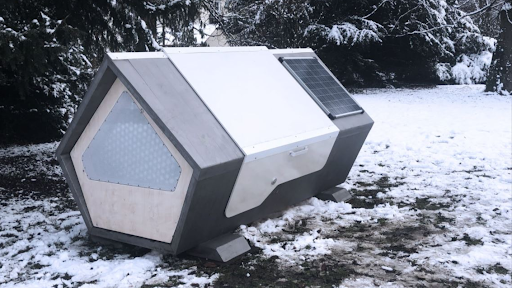 No cameras or sensors are installed in the pods.
The announcement about the pods were made through Facebook, where the group said:
Today the two Ulm nests were repositioned – unfortunately due to corona with delay, but just in time for the really cold nights. We hope to repeat last year's positive feedback in order to provide a supplementary measure regarding the existing frostbite protection in Ulm in the long term. We improved thermal internal isolation and took measures to optimize the climate (less moisture + warmer air). The nests are now equipped with solar panels, which allows (at least) energy neutral use during the day. Further energy saving measures are in the works. The Ulmer Nests are now connected to the Ulmer LoRa-Wan-IoT-wireless network and should communicate completely about it in the long term in order not to depend on mobile networks. The locking and the corresponding mechanisms have been completely revised and now offer easier operation and more interaction options for all involved.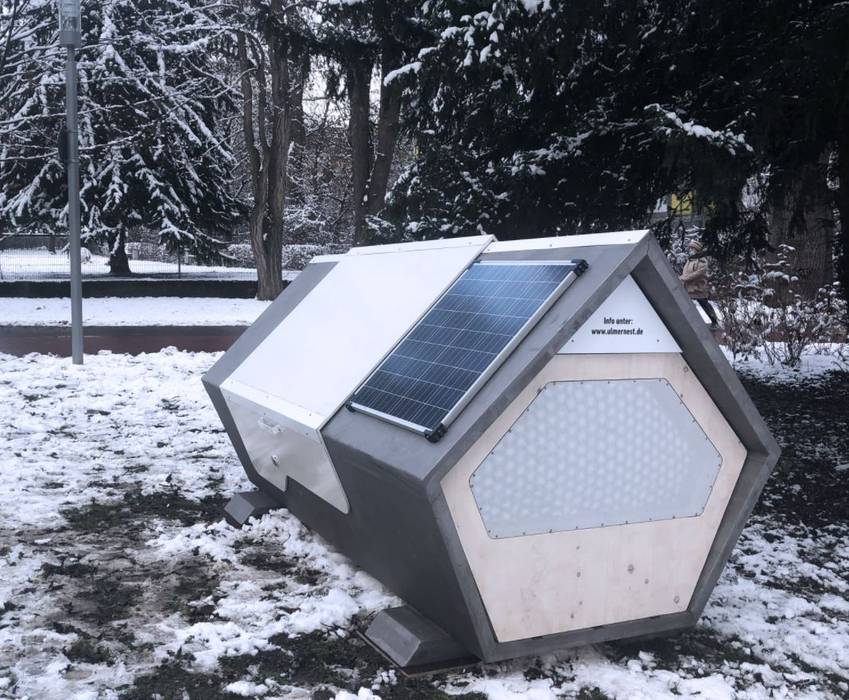 Flaco Pross, who designed the pods, said that they are incredibly easy to use.
No one needs to fill up any forms in order to access them.
The pods are fitted with open and close sensors.
The Caristas Ulm-Alb-Donau charity association and members of the Ulmer Nest are notified once someone sleeps inside the pods.
In case the person decides to sleep in the pod till the other day, some people will come down to offer their help.
The Charity is also responsible in repairing them as fast as they can so they can be used again.
What an amazing thing to do in such times!
What are your thoughts about this? Let us know what you think about it by leaving a comment in the comments section below!