A video that is viral on social media right now shows a stupid, idiot woman dangling off a high-rise balcony.
They did that just to get a picture, yes a picture.
The police blasted the stupid woman and said that her act is just not good.
The video was shared by 9News, a news outlet in Australia.
In the video, you can see the woman hanging off the railing of the balcony on the 11th floor of a building at the Seaside Resort in Mooloolaba, which is located in Queensland's Sunshine Coast.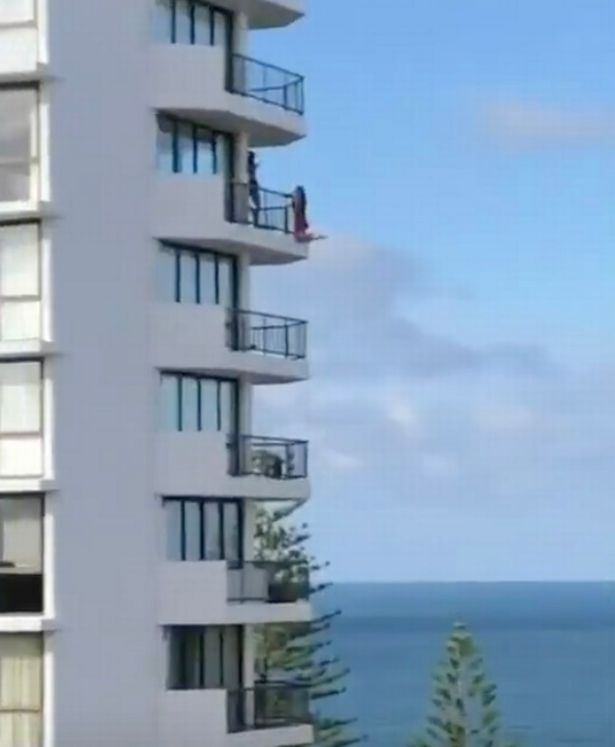 In the video, a female friend could be seen standing on a chair in order to take a picture of her friend, who was dangling.
The woman then let go of one of her hands for the picture taking session.
The person that was taking the video was heard saying: "That is f***ing dumb, isn't it?"
During an interview with the 9News, the man said:
The next photo might have been her on the ground. I just thought one slip and she's gone.
Sunshine Coast Superintendent Craig Hawkins  released a statement about the incident, where they said the 2 women could face charges for the act that they had carried out.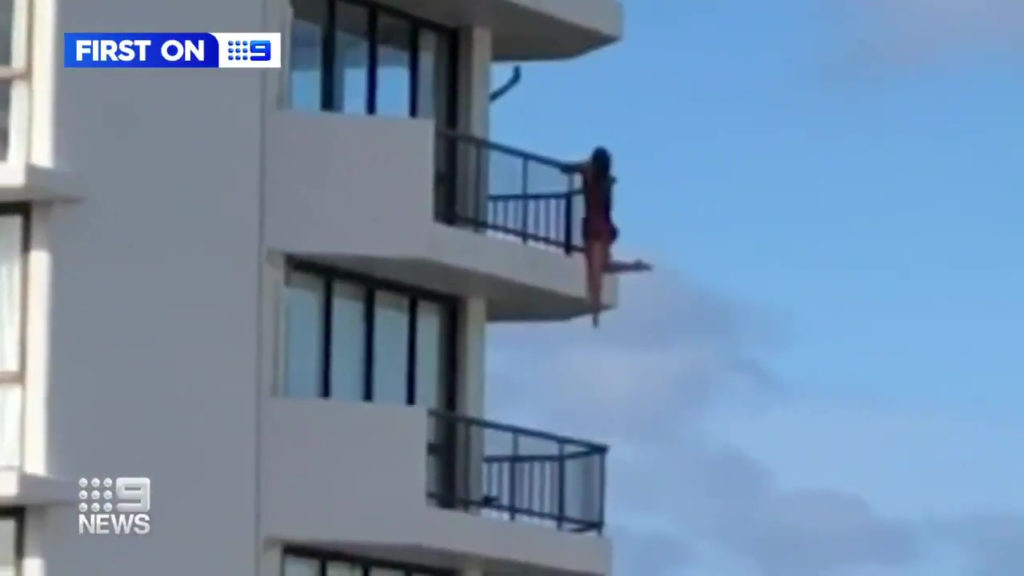 During an interview with the reporters, Superintendent Hawkins said:
They are putting their lives at risk for something as trivial as a photograph. I can't impress strongly enough how foolish this behaviour is. For me, I just cannot comprehend why a young person, or any person, would be putting their lives at risk for anything as trivial as that. These are people that can and should be put before a magistrate.
The women in the video were not identified.
What are your thoughts about the incident? Let us know what you think about it by leaving a comment in the comments section below!