If you think you're cool at striking poses for pictures, you're wrong because we definitely have a winner.
A picture that is viral on social media right now shows the moment a lizard striking a sunbathing pose for a photographer in Indonesia.
In the picture that was shared, a lizard could be seen enjoying a spot of sunbathing in its owner's back garden.
The picture was taken in Padang West Sumatra, Indonesia.
Yan Hidayat, the owner, said he took an adorable picture of his pet lizard when it was lying on its side and resting its head on its arm looking like they were sunbathing.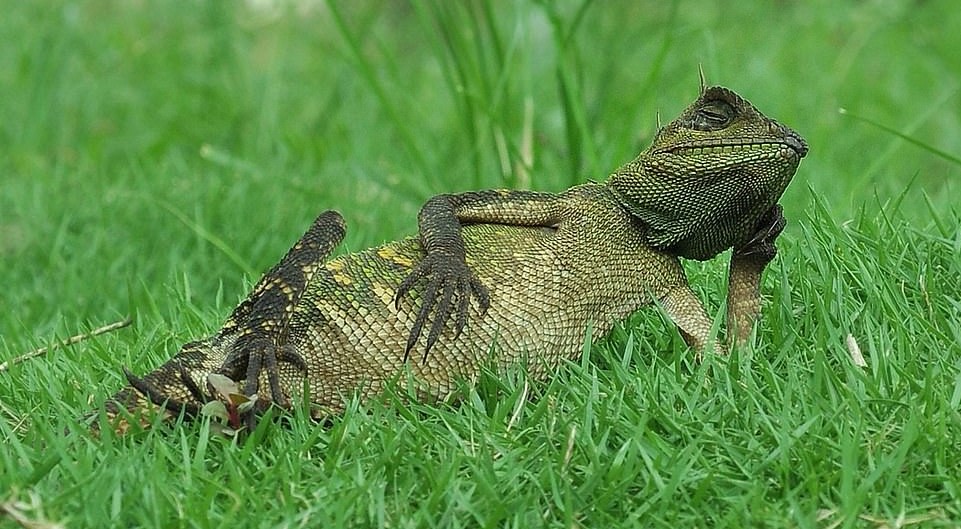 The cold blooded Forst Chameleon also showed off its amazing color as they took a nap.
Hidayat said that the pet was rescued 2 years ago after he spotted it struggling to survive in a nearby woodland.
The lizard now lives a life of luxury and spends at least 2 hours of their day trying to relax in the warm sunshine.
Such an amazing picture, right?
What are your thoughts on the picture that Hidayat shared with us? Let us know what you think about the picture by leaving out comment in the comments section below!