The worst nightmare, ever.
A man who was sleeping inside a Hindu Temple woke up in the middle of the night to find a deadly cobra inside his blanket.
Jai Upadhyay, a devotee of Lord Shiva, a Hindu God, was sleeping in the temple complex for 44 days.
Jai was sleeping in front of the Shivling, a representation of Lord Shiva, when he woke up and found that a snake had slithered their way inside their blanket.
The snake that managed to get inside was a spectacled cobra, which is a venomous snake that can grow up to the lengths of 5 feet.
The incident happened in Mandareshwar Temple, which is located in Banswara, north-west India.
It was around midnight when the snake went inside the blanket.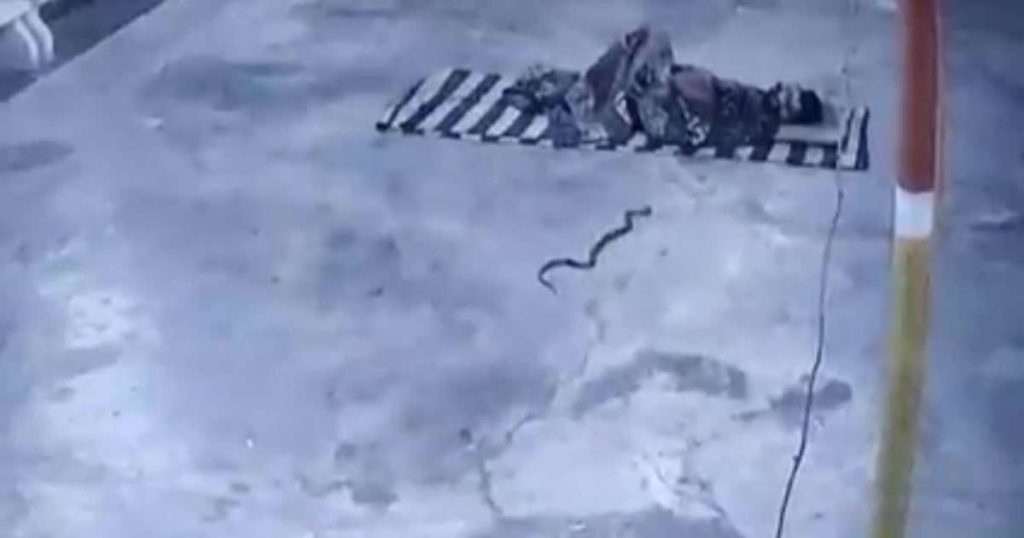 Jai, an ICT Manager, woke up after a couple of minutes when they felt something moving inside the blanket.
The reptile was frightened after Jai started moving.
Jai said that the snake wrapped itself around his thigh for a couple of minutes.
The temple where the incident happened is located in the middle of the Aravalli Mountain Range, which is home to deadly cobras and other wildlife animals.
Snakes and leopards are known to roam freely at night in the mountain range.