According to many legends, anyone who kills the white stag is going to be cursed for life.
Looks like the police are going to be cursed this time.
According to reports, a police sniper on Merseyside shot dead a majestic extremely rare white stag after it strayed from the countryside and ran through the streets of Bootle.
The killing was against the advice that was given by the RSPCA officers, who told the police that the stag would make its own way back home.
Residents spotted the rare stag running through the town on Sunday morning.
The police corralled the stag on an industrial state and a vet was called.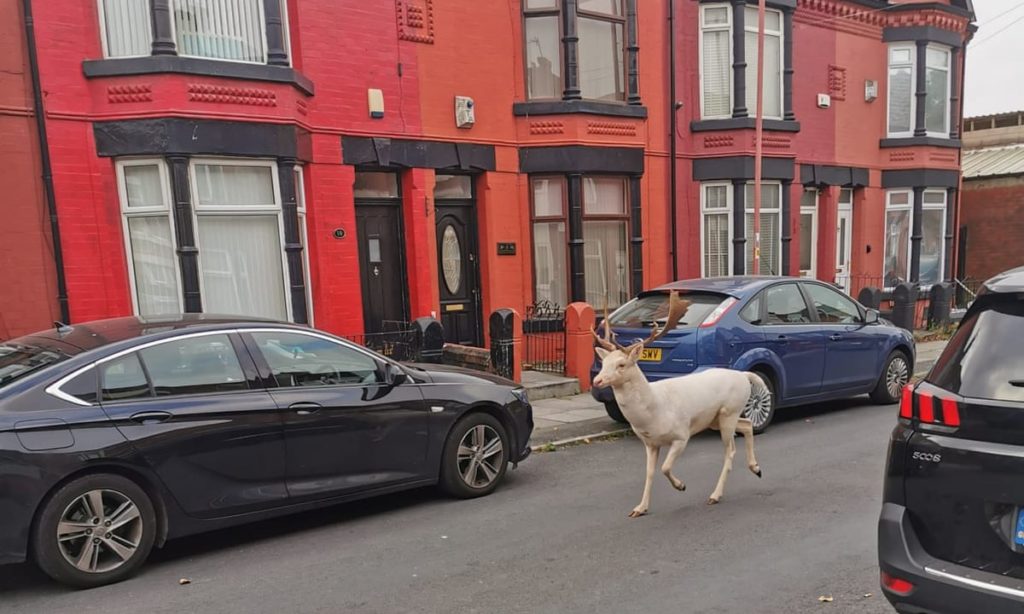 A police spokesperson said that officers sought expert help to recover the deer safely however they were unable to get assistance.
They also pointed out that the deer was distressed.
The police said they had to kill the stag because it was posing as a danger to motorists and the public.
The police did not reveal any other information about the incident and who they had contacted for professional help.
Was it right for the police to shoot the stag? Let us know what you think about the shooting by leaving a comment in the comments section below!