Please do keep in mind that the story below could be somewhat distressing for some audiences.
A video that is viral on social media right now shows the moment a mother trying to jump outside a window of their apartment as they are trying to escape from their partner.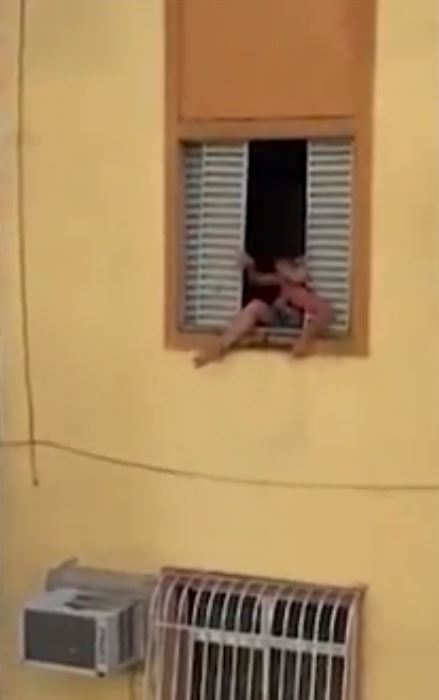 The video, which reportedly happened in Duque de Caxias in Brazil's Rio de Janeiro metropolitan area, shows Maria Jose trying to get out of her house.
The incident happened on September 14, 2021.
The video was reportedly taken by a neighbor.
In the short video, the pregnant woman could be seen trying to throw herself out of their first floor flat while her partner, Vitor Batista, holds on her back.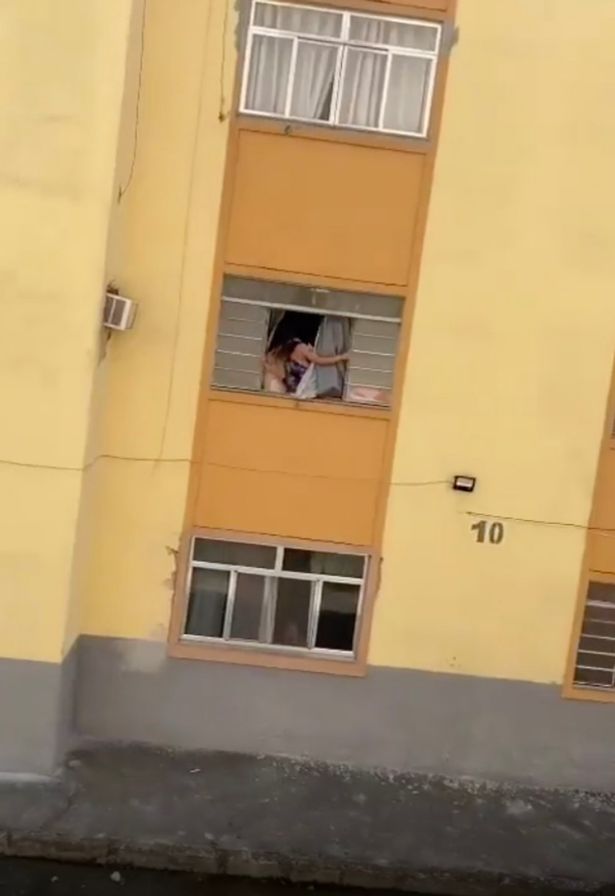 The woman resists and the man shut down the window right away.
According to a local news agency named G1, this is not the first time Maria had tried to escape from her partner.
In May this year, Maria, who is 35, called the local authorities to tell them that she was being regularly beaten up by Vitor.
Talking about Vitor, she said:
He is very jealous and possessive, he wouldn't let me go out on the street.
The day before the incident happened, Maria threw an SOS note out of the window and asked for help.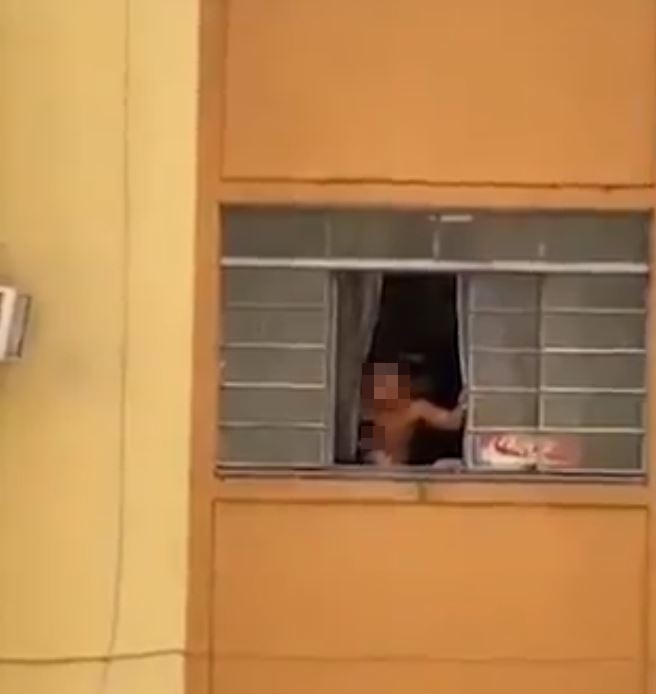 This allowed the neighbors to call the police, who arrested Vitor.
Fernanda Fernandes da Deam, a police spokeswoman, released a statement about the incident.
The statement reads:
She said she has been suffering attacks during the last week… today, the row continued and the suspect assaulted her again. She even tried to throw herself out of the window again to escape the violence. If the neighbours didn't film the incident and report it, the victim may not have survived.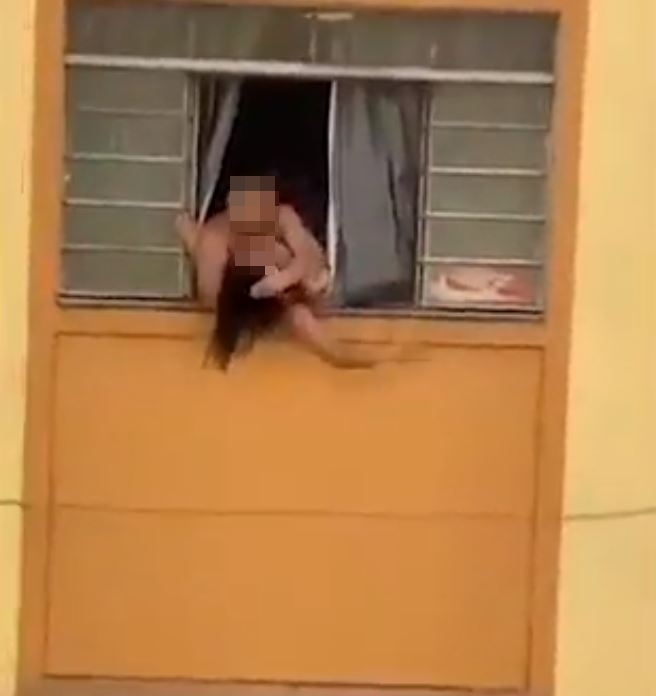 Talking about Vitor, Maria said:
We always believe a person can change, but the aggression continued over time… and it only got worse. I didn't have the courage (to leave him), I was ashamed.
The good thing though is that, Vitor has been arrested.
The police did not reveal where Maria was taken.