Some people are just godsent.
Jay Hart, a man from Australia, is making headlines all over the internet after they were pictured roaming around shirtless with Pablo, a rescued rainbow lorikeet.
The best thing about this is that the bird roams around freely with his topless owner.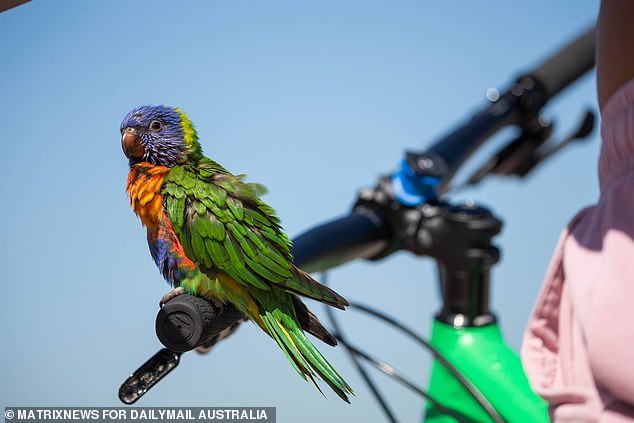 By the way, the parrot is named after Pablo Picaso, not Pablo Escobar.
During an interview with the Daily Mail Australia, he talked about Pablo under his wing.
The man said he spotted the bird injured on an Acland Street, which is really close from St. Kilda Beach.
Talking about the bird, he said:
I found him last Friday injured, so I picked him up and took him home and I fixed him up, bathed him in salt water and fed him nectar mix and fruit.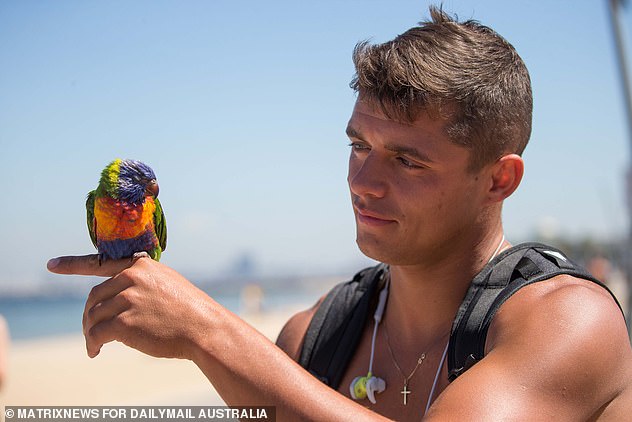 After taking the bird to a local veterinary along with a wildlife rescue worker, the man adopted Pablo right away.
In Australia, single birds are allowed to be kept in small cages inside the house.
Authorities also recommend them to be allowed to be moved freely.
Hart said that the bird is travelling with him everywhere.
Pablo is now travelling with his owner everywhere.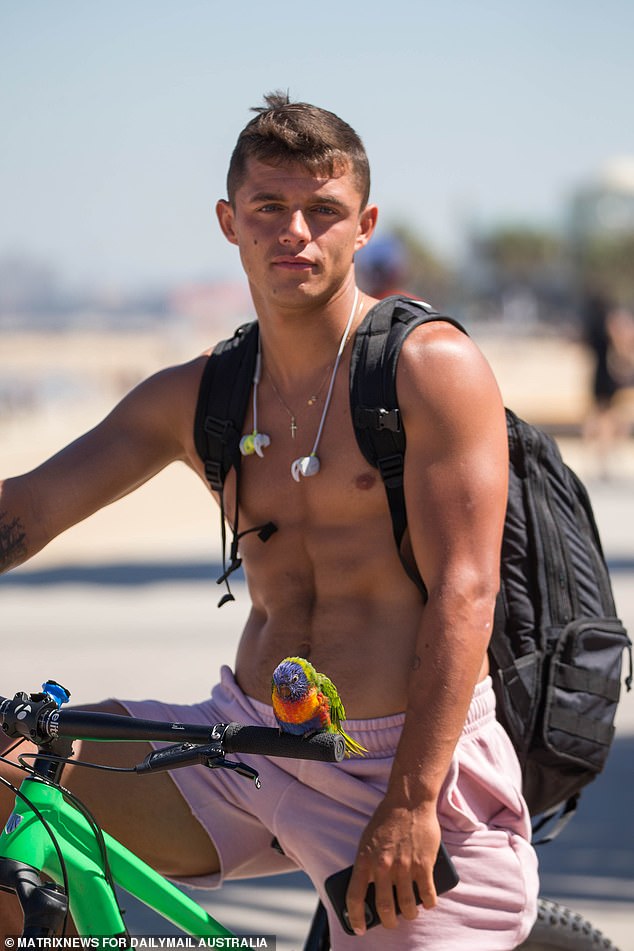 Talking about Pablo, Hart said:
Now he's like my best friend and comes with me everywhere I go. He sits on my shoulder, he sits on my bike, he sits on everyone who comes along. He's been to the pub a few times too.
Hart came to Australia last year.
He is originally from a little village, which is 30 minutes away from Manchester, England.
Talking about his plans in the country, he said:
I'm hoping to stay here for good. I got here a year ago – not too long before the first lockdown – and I just stuck it out.
Such an amazing thing to do, right?