A video that is viral on social media right now shows the moment a cheetah was caught by a hungry crocodile.
The video that we are talking about was shot by Busani Mtshali, who is from WildEarth Safari Guide, in South Africa.
In the video, a massive 13-foot crocodile was seen dragging a and eating a young cheetah during an ambush.
Mtshali said he was at the at the Beyond Phinda Private Game Reserve in South Africa leading a tour when the incident happened.
The cheetah went to the small pond to drink water, but the little one did not know that there was a crocodile hiding under the water.
As the cheetah drank water, the crocodile came out and attacked right away.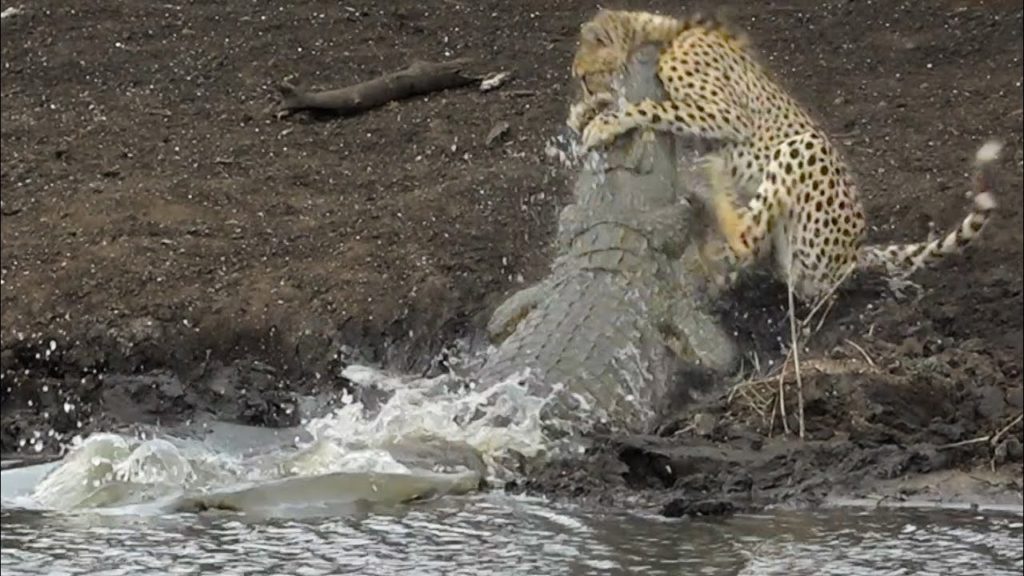 After the attack, the hungry crocodile dragged the cheetah under the water.
Mtshali was heard saying in the video:
It is so painful. It is more than the word painful. There is nothing really we can do because the croc was just ambushing the cheetah when the young cheetah cub went down to drink water.
The video currently has 14,812,497 views.
The video was shared by Kruger Sightings with the caption:
On a LIVE safari for WildEarth, &Beyond Phinda guide, Busani Mtshali, came across a mother cheetah with two cubs. As the male cub approached the waterhole to quench his thirst, Busani noticed a crocodile was lurking in the water nearby. What followed was sad and hard to watch for Busani as he shared immediately afterward with LIVE viewers across the world. Sometimes nature can be harsh and difficult to understand. While we would prefer scenes like this to have happier endings, every animal has its role to play in the 'circle of life', even the crocodile.
Nature can be cruel.
What are your thoughts about the video? Let us know what you think about the video by leaving a comment in the comments section below!