A 46-year-old woman from USA managed to dodge death despite the fact that her car got completely flattened under a massive truck.
The police were reportedly called to reports of a woman stuck inside her Nissan Altima after being involved in a major car crash.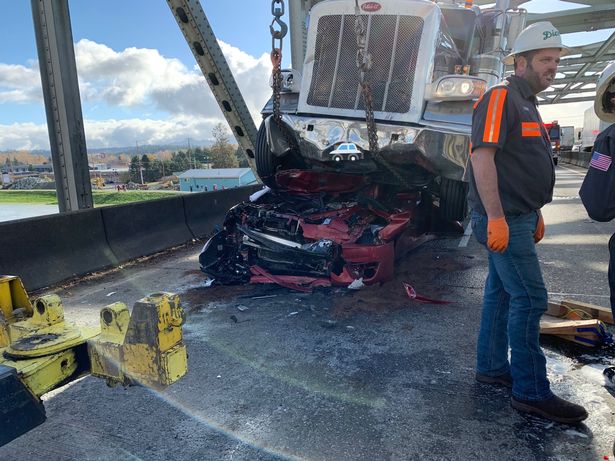 The incident happened on the Skagit River Bridge in Mount Vernon, Virginia, on Tuesday morning.
Shocking images of the incident shows how the truck collided with the car.
Rocky Oliphant, a trooper who rushed to the scene, said:
When troopers arrived, we could still hear a person inside the car. That person was able to get out of the car and walk out themselves. It is beyond words to describe how somebody was able to walk away from that car.
The driver was rescued and was rushed to a nearby hospital.
She only sustained minor injuries in her rib and head.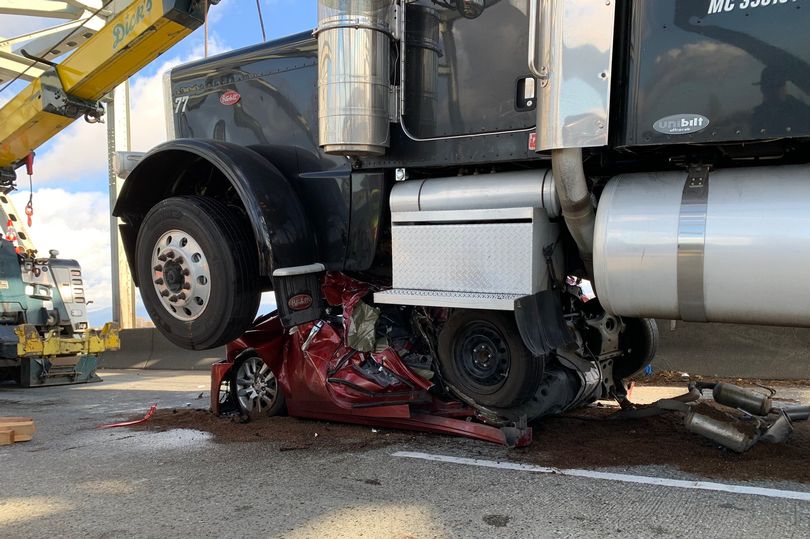 Oliphant said that he had never witnessed anything like what happened.
He said on Twitter:
There's really not a word to describe this collision. Miraculously believed to be minor injuries. The car was struck from behind, folded the car in half, and semi came to rest on top of the car. In my 14 year career, I have never seen anything like it.
The woman is in a stable condition and is expected to recover.
No further information about the incident was shared with the public.