Turmeric is really healthy, but the yellow-orange colour that it leaves behind  can really be hard to remove.
A woman did not know that and she is currently regretting it.
Lauren Rennie, the woman, put on a turmeric face mask, which left her face orange for a number of days and she is regretting it right now.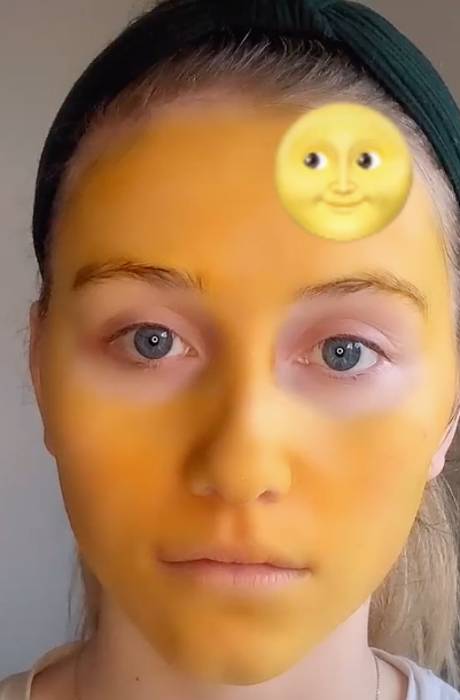 Lauren, a TikTok user, found out that DIY tips on the internet can lead to a disaster if not researched well or followed properly.
Lauren tried to go with a homemade turmeric mask to deal with her pimple problems.
She read on the internet that such masks can help reduce skin inflammation, however, she did not read that turmeric should be only applied on areas that have pimples.
As a result, she got the face mask.
Lauren prepared a turmeric mask with some ingredients and covered her entire face with it.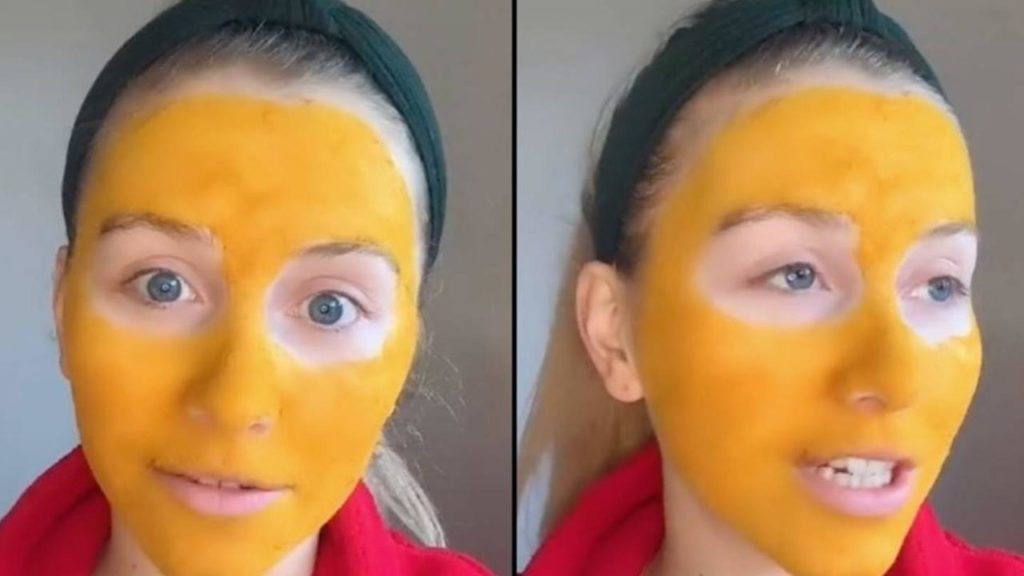 After washing her face, she realized that her skin had changed its colour.
Talking about the colour, Lauren said that it stayed there for 3 weeks.
Yep, it can sometimes take that long.
She added:
For like the last three weeks, I've had really bad skin. I've been breaking out in spots all over my face, but mainly across my lip line. So me being me, I'm researching ways to get rid of it and help my skin out. And I come across this DIY turmeric face mask that I could literally go downstairs and make right now in my kitchen. So I did. It's got benefits like acne, wrinkles, and skin irritation. So I was like yeah let's go.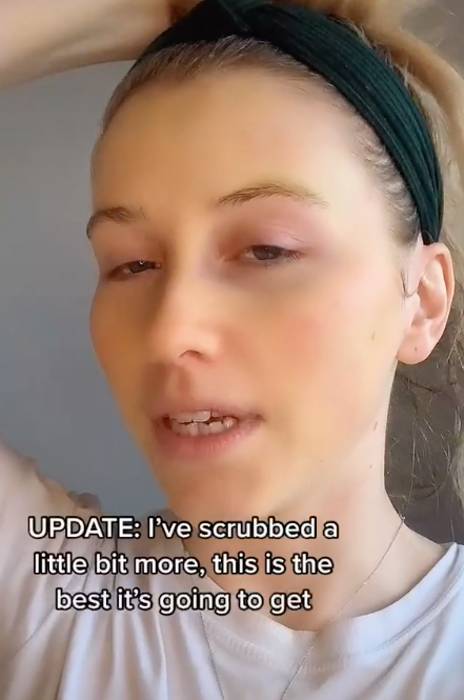 Lauren now wants to go shopping after the failed mask.
She wants to get rid of the Simpson-like appearance that she currently has.
Hilarious, completely hilarious.