A young girl from Mexico City that was born with Autism already has a higher IQ than Stephen Hawking and Albert Einstein and is currently developing a type of band that would help parents know the real emotions of their children.
Adhara Perez Sanchez is currently shattering misconceptions about individuals with disorders to have good intellectual capabilities and the best thing about her story, she's just 9 years old!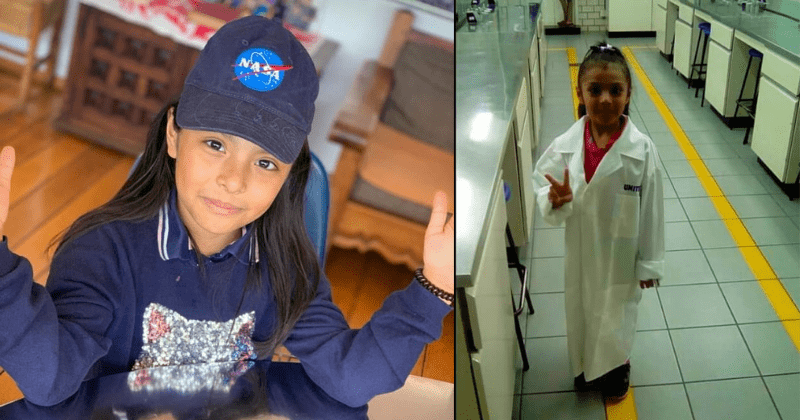 According to a report by People, she already has an impressive IQ of 1662.
Her score is higher than Albert Einstein and Stephen Hawking, both of whom had an estimated IQ of 160.
Adhara is currently earning 2 degrees, which includes industrial engineering in mathematics and one in systems engineering.
During an interview with Yucatan Times, Perez, who has Asperger's syndrome, a developmental disorder that's included on the autism spectrum and can cause difficulties with social interactions, said that she was usually made fun off at school.
She said that students would bully her by calling her "weirdo" or "oddball".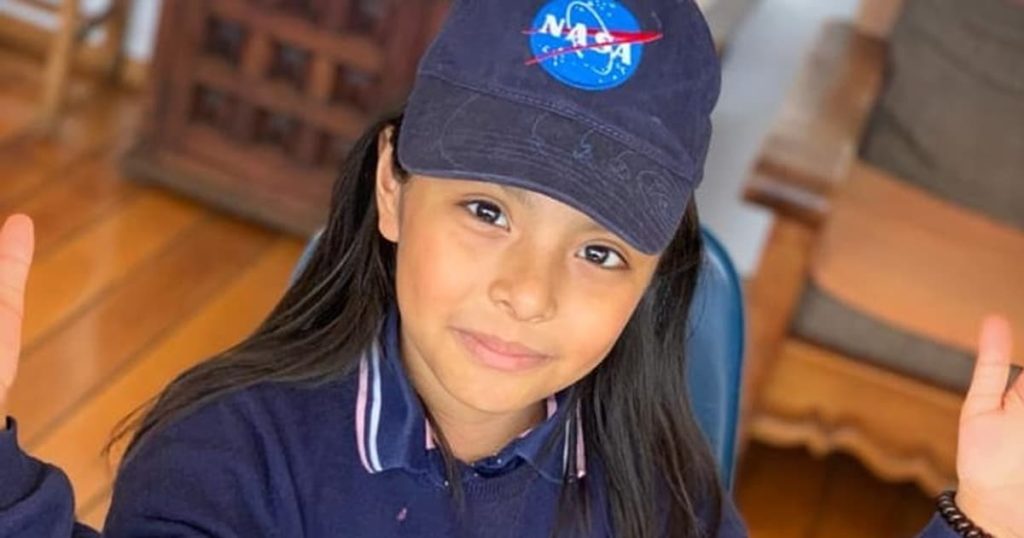 Nallely Sanchez, the mother of Adhara, said:
I saw that Adhara was playing in a little house and they locked her up. And they started to chant: 'Oddball, weirdo! and then they started hitting the little house. So, I said, I don't want her to suffer.
She then revealed that her daughter fell into a very deep depression despite her being a bright student at her school.
The mother said that Adhara would sometimes would not want to go to school anymore because of how her fellow classmates treated her.
Teachers informed her parents that Adhara would usually sleep in class and did not show any interest in subjects because of the situation that she was in.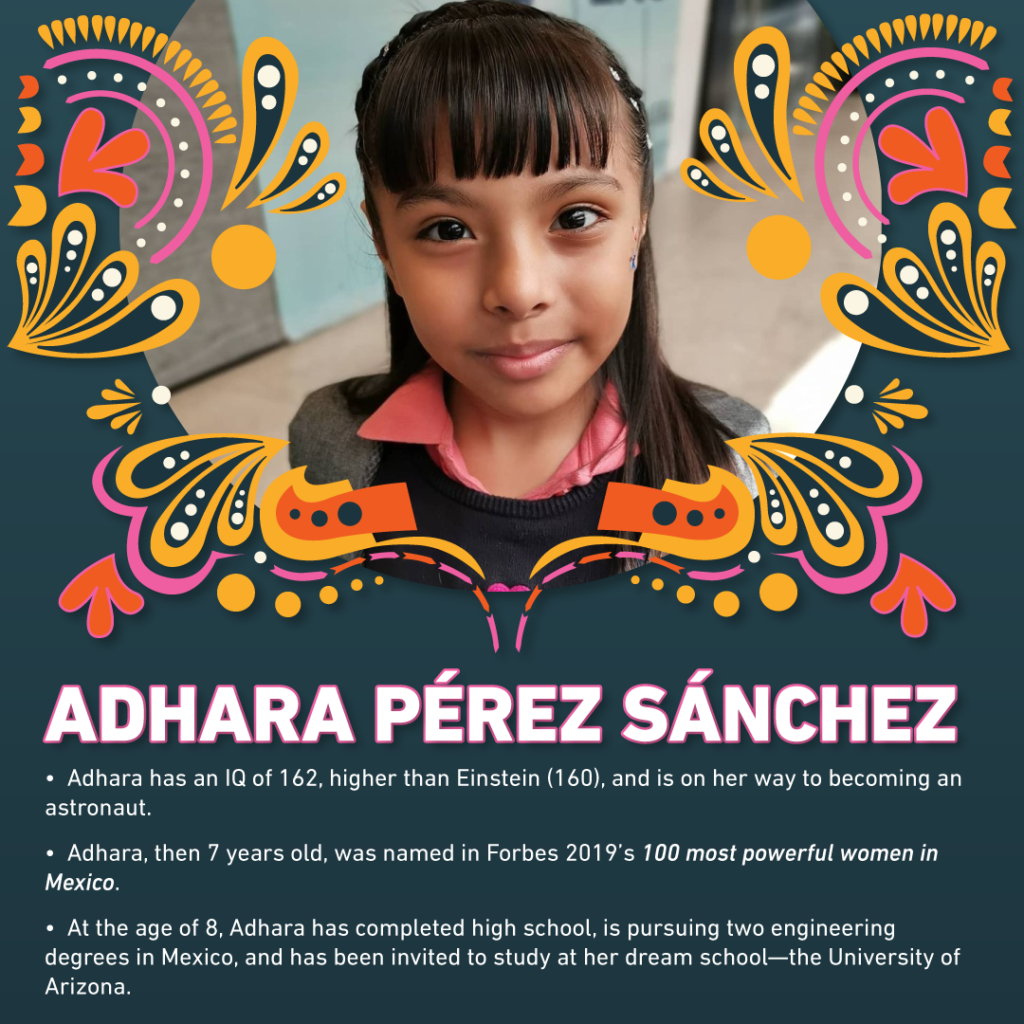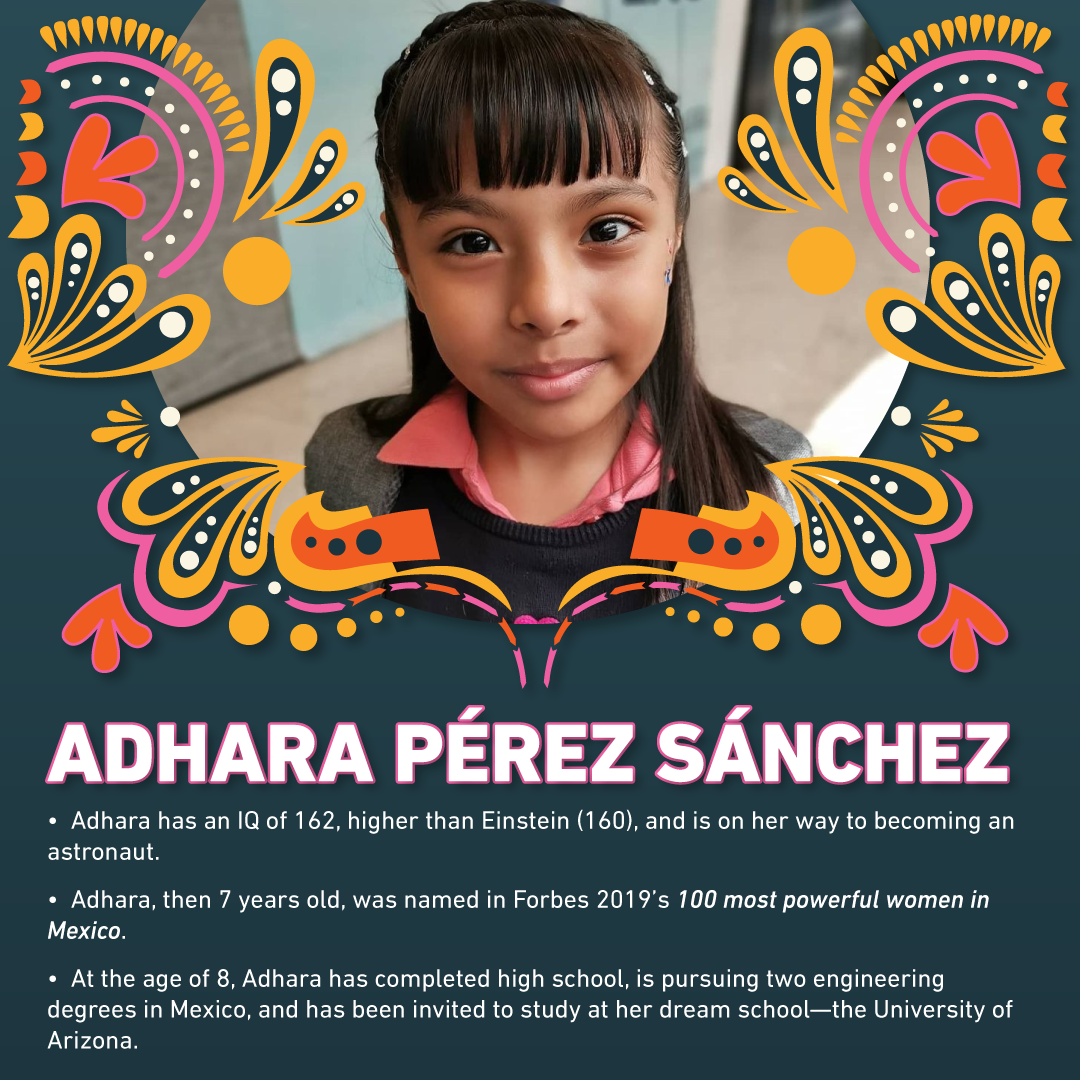 The mother then realized that the current education plan was not right for her daughter and decided therapy for her daughter, which turned a lot of things.
The therapy later revealed that she had a high-IQ and was seeking an environment that would help her use her unique skills.
Perez flourished in academics after the therapy and ended up elementary school by the age of 5, middle school by the age of 6 and high-school by the age of 8.
She is currently attending the attending Universidad CNCI — a university in Mexico — where she is studying systems engineering and mathematics.
Despite her being a busy child, she also wrote a book about her experiences. The name of the book translates to "Do Not Give Up".
Adhara was even featured in Forbes México's 100 Most Powerful Women in Mexico list.
Adhara recently gave a presentation on black holes at an event organized by the Institute of Art and Culture (IMAC) in Tijuana.
Young kids were left surprised to hear her speak about blackholes.
Karen Alonso, a young girl that attended the presentation, said:
I'm surprised because how can a little girl know so much more than an adult? She already has two college careers.
Adhara says she wants to explore astrophysics, hoped to work as an astronaut at NASA.
She also wants to travel to Mars in the future.
The University of Arizona has invited her to study astronomy at their campus after her story captured the attention of Robert Robbins, the president of University of Arizona.
In a letter that Robbins wrote to Adhara, they said:
I was thrilled to read about your incredible story online and to find out that your dream school is the University of Arizona. We have many outstanding space sciences programs, you would have many opportunities to work side by side with the world's leading experts… You have a bright future ahead of you, and I hope to welcome you on campus one day as a Wildcat.
Pérez is now learning English to prepare for the opportunity.