So adorable you will saw "awwww".
A picture that is viral on social media right now shows an adorable young little seal waving at a photographer during a photo session.
The incident reportedly happened n the golden sands of Horsey Beach in Norfolk, England.
Wayne Havenhand, a photographer, said that the gesture of the seal was just amazing.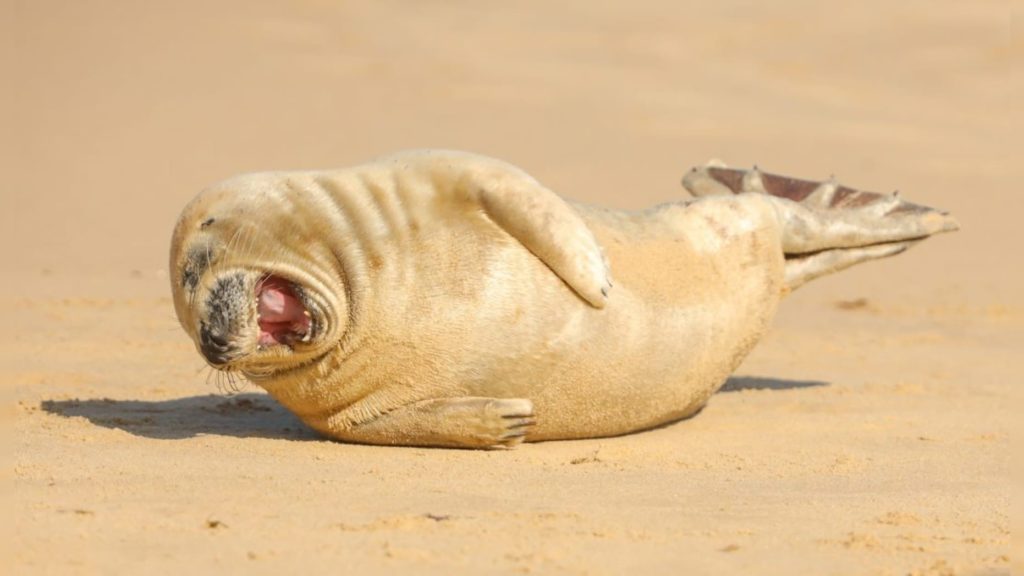 Havenhand said the seal's wave felt like a personal moment between him and the animal.
Wayne, who is from Bedlington, Northumberland, recalled the moment and said:
It's such a cute photo. The seal definitely looks like it is smiling. It looks like it's saying, 'Me sir, me sir!'.
The seal that was caught on cam by the photographer reportedly stayed there for around 30 minutes.
The seal was just sleeping, waking up, and would flip its flipper in the air and wave at him.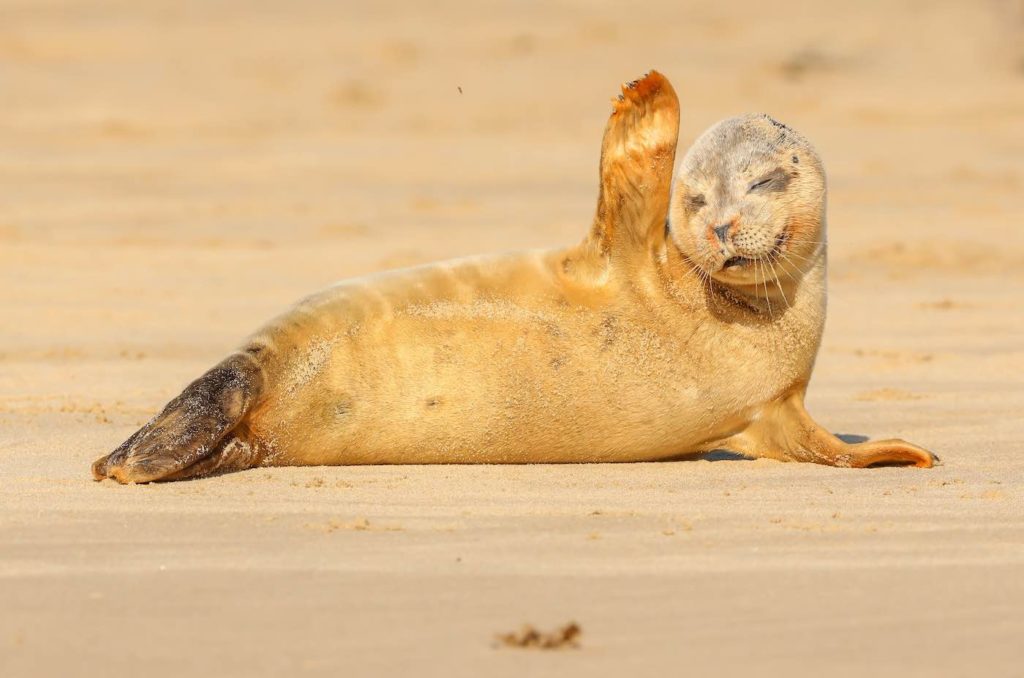 It's like the seal was really comfortable with him.
Wayne added:
It kept dozing off, and then waking up and waving its flipper in the air at me. It seemed to be really comfortable with me lying in the sand taking photos. It was quite a nice moment between the two of us.
What are your thoughts about the amazing seal moment? Let us know what you think about it by leaving a comment in the comments section below!