A California governor candidate is currently making headlines all over the world for bringing a 500-kilogram bear to a rally that they carried out.
John Cox, the governor candidate, is currently campaigning on the theme of "beauty and the beast".
To explain that, he said that Democratic Governor Gavin Newsom is the beauty, because he is known for his appearance, and he is the beast, because he is going to shake up politics in the most populous state in the country.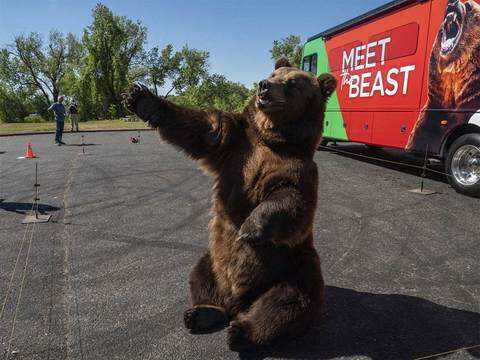 During a rally recently in Sacramento, he said:
The beautiful politicians have failed California. We need big, beastly changes to save it. I'll cut taxes, make California more affordable and shake up Sacramento.
During that rally, Cox brought out a Kodiak Bear, which is considered as the largest ursine species.
Tag, the bear that he brought out, weighs around 500 kilograms.
The bear was born in captivity and was trained to appear in films and television series.
Tag was displayed in a local rally on Tuesday.
During the rally, he was munching on snacks that were given by his trainer. He was also seen grooming himself with his tongue.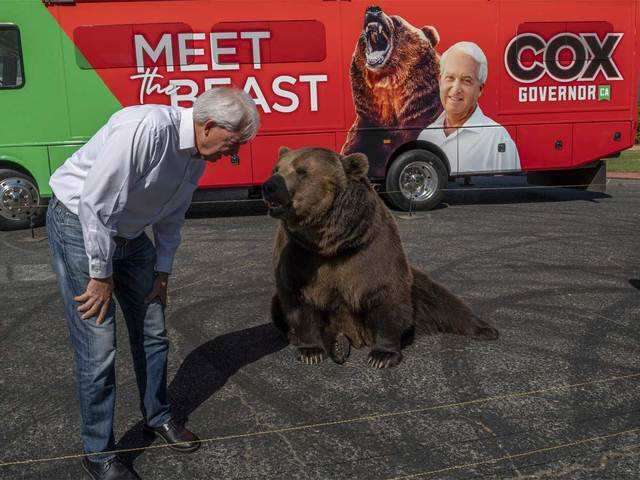 However, animal rights group were not happy with the decision.
PETA, an animal rights group, said that it was unfortunate that Tag had to be exploited in such way.
In a statement that they released on Twitter, a social media platform, they said:
Bears need to be left alone, not confined to an open pen on asphalt and wheeled out for events. Anyone with an ounce of decency to keep wild animals out of their publicity stunts.
The bear was not injured or harmed in any sort of way during the rally.
What are your thoughts on the candidate using Tag for rally purposes? Let us know what you think about it by leaving a comment in the comments section below!