A crocodile hunter from Australia has revealed that he is teaching his toddler son how he could handle snakes.
Matt Wright said that he is getting his young son familiar with some of the scariest animals in Australia.
He uploaded a video of Banjo dressed in a classic khaki attire handling a pretty massive snake.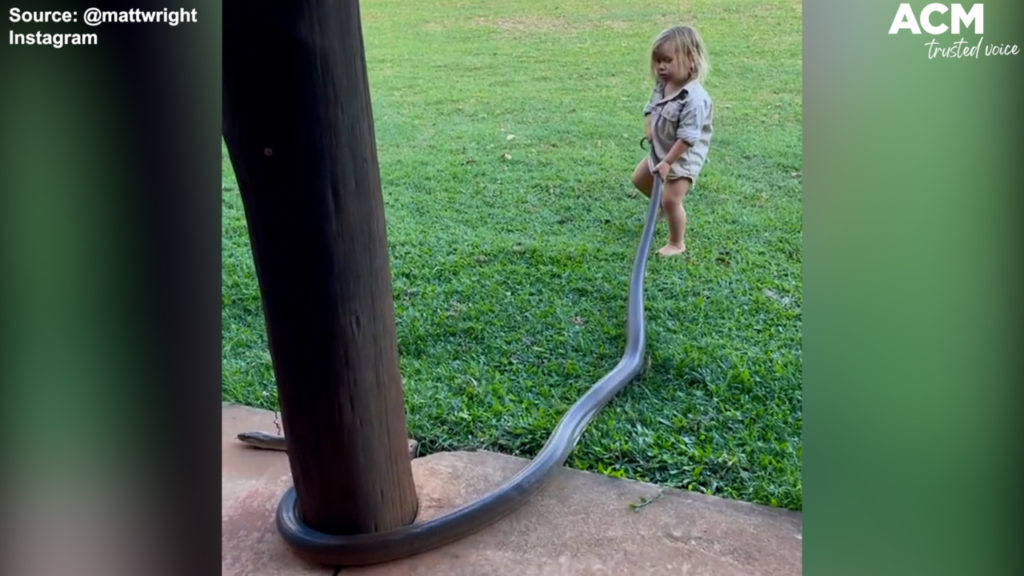 Wright is known in Australia for capturing and relocating crocs in the Top End.
The Aussie legend clearly wants to pass that trait down to Banjo, his son.
The video that he shared on Instagram shows the moment Banjo pulling the snake from its tail as he tried to get the serpent off the front porch.
The thing is, people were not happy with the things that they saw, with many saying it's just too dangerous for a toddler to be handling wild animals.
The thing is, the father said that he makes sure that the animals are comfortable before he allows his son to get close.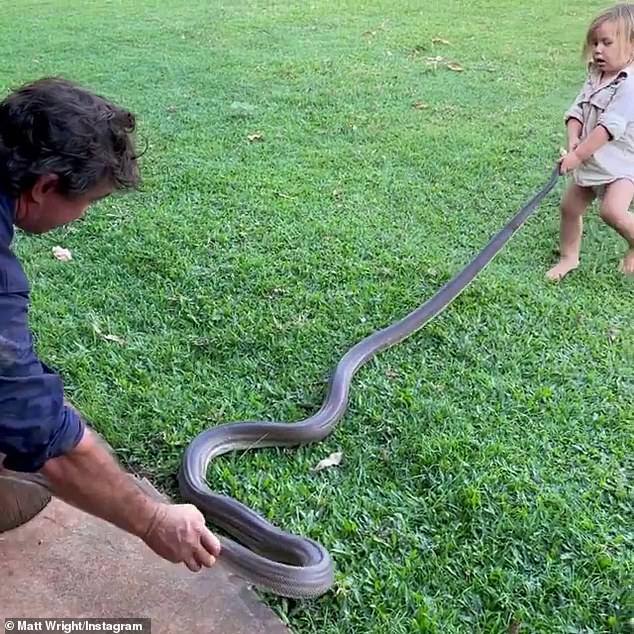 During an interview with DailyMail Australia, he said:
There is a certain point, the animals react to certain pressure points, and you need to know them for their reaction. You can be around them all day but you've got to know your limit. I've got plenty of buffer, it might look close, but I've got a comfortable buffer. They're not snapping at my shirt so I'm not too close.
Comfortable or not comfortable, it's scary to allow kids to get so  close to such dangerous animals.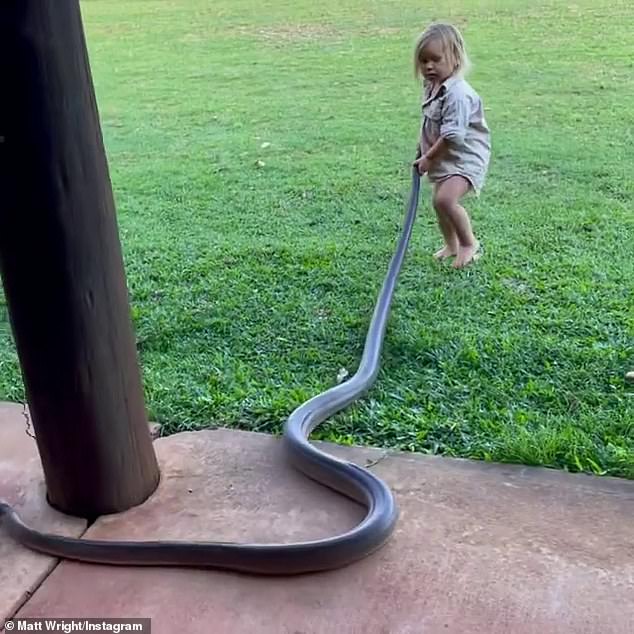 What are your thoughts on Matt allowing Banjo to handle snakes? Let us know what you think about it by leaving a comment in the comments section below!