A hero, he is.
An 11-year-old in 2017 made headlines all over the world after his wish to give the gift of life to others came true on the last day of his life.
A picture of Liang Yaoyi being brought to a surgery room went viral on social media as doctors and staff of the hospital were bowing to his body.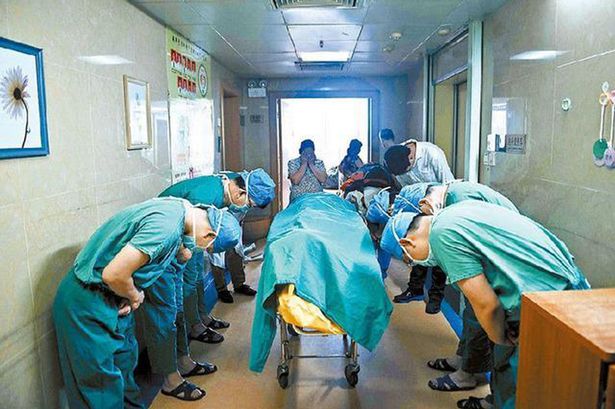 Liang died from a brain tumor in June 2017.
In the picture, his mother can also be seen crying in the background.
Liang was diagnosed with the tumor when he was just 9, which is also just after he moved to Shenzhen to join his brother and sister to attend primary school.
The family learned that it was a brain tumor when Liang was brought to a hospital after he felt dizzy and had trouble walking.
Before passing away on June 6, 2017, Liang told Li Qun, his mother, that he wanted to donate his organs.
He told his mother:
There are many people doing great things in the world. They are great, and I want to be a great kid too.
Liang also believed that doing it would help him live in another way.
The teacher of Liang said that he learned about organ donation by reading stories in a school textbook.
According to a report by China Daily, the mother of Liang honored his wishes.
Doctors managed to get his kidneys and liver, which were used for donation.
Liang is a hero and he helped save the lives of people that he did not even know even though he himself was very young.
Our thoughts and prayers are with the family of Liang, may his soul rest in peace and may the world know his name forever.