If this was not caught on camera, you would have never believed it.
Most of us share hilarious stories, but when people start to ask for proof that it had really happened, we don't have it because who wants that, right?
But for today, that is not the case.
A Florida man, who was drunk by the way, was arrested by the police after he was caught by a deputy driving a vehicle on a highway that was supposed to be not there.
The man faces DUI charges after he was caught driving a lawnmower down a highway.
According to official reports, Paul Burke, who is from Fort McCoy, was spotted driving his lawnmower down highway 316.
A dashcam footage that was later shared with the public showed the man with his slurred speech.
He also admitted to the police that he had been drinking.
Initially, he told the deputies that he had a couple of drinks, but he later admitted that it may have been a little too much.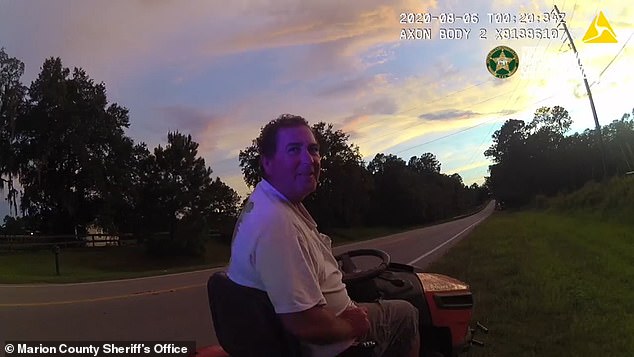 He declined to perform a sobriety test, saying that he could not complete them because he had been drinking too much.
He also told the police just to take him to jail.
Well, this is the first Florida man that did not bring chaos upon everyone before getting arrested by the police.
He was arrested on a DUI charge, said the police.