An extremely rare piebald squirrel was spotted roaming freely in Colorado, United States of America recently.
Wildlife officials in Colorado recently shared images of an extremely rare piebald squirrel that was spotted in a tree near Denver. 
Watch the full story below:
In a post that was recently made o nTwitter, it showed the squirrel.
The Colorado Parks and Wildlife Northeast Region said in the post that Jerry Baines spotted the unusual looking squirrel.
The animal was spotted in west of Denver.
Jerry took pictures right away.
The squirrel that was spotted has a normal brown and gray fur on its tail and underside. The animal also had white for on its head and back.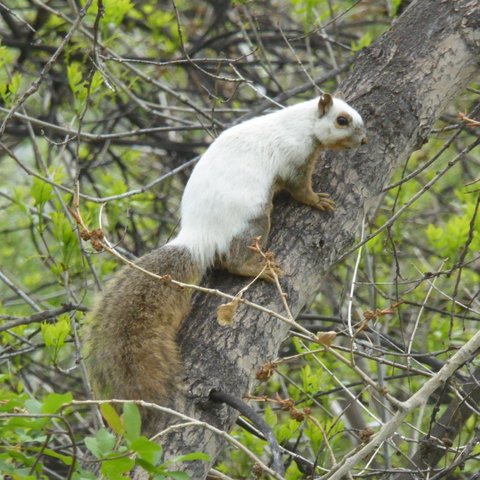 Talking about the squirrel, the Colorado Parks and Wildlife Northeast Region said:
That is a genetic mutation causing varying amounts of white hair. Some can be almost pure white while others carry just patches of white.
The peibald coloration is a result of leucism.
That's one rare animal.
What are your thoughts on the extremely rare animal? Let us know what you think about it by leaving a comment in the comments section below!