A video that is viral on social media right now shows a hitchhiking snake cruising along on the window of a car.
The video that we are talking about was taken by a young couple in Australia that were travelling in New South Wales.
year-old Rachael Pace and 22-year-old Kyle Vella were driving for at least 40 minutes when they got to notice the snake.
In the video, a diamond python was seen wriggling outside the window of the car that they were driving.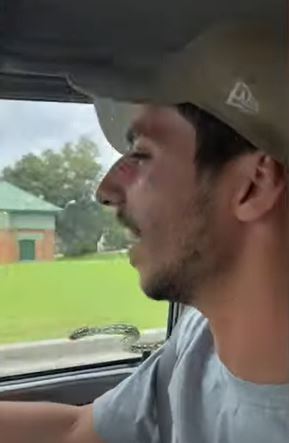 After the snake was discovered, the couple stopped and it was removed.
Recalling the moment, Rachael said:
We were driving along, and some young guy put his head out the window, filming us, yelling, 'Bro you got a python on your ute, that's sick,' but we thought he was just pranking us and ignored it.
The video was shared on Facebook along with the caption:
It's not every day that you're driving and a snake causally pops up.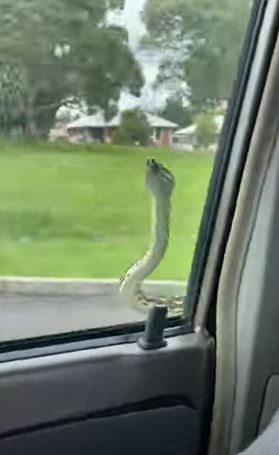 The video went viral right away.
It is still unclear on what happened to the snake after it was removed.
What are your thoughts about the snake? Let us know what you think about it by leaving a comment in the comments section below!