A married dad of 3 kids is wearing skirts and heels to work to prove that clothes have no gender.
Mark Bryan, an American Robotic Engineer who currently lives in Germany, believes that clothes are the last thing that should be gendered.
Bryan says he is straight, is happily married, and loves "Porsche's, beautiful women, and incorporating high heels and skirts into my daily wardrobe."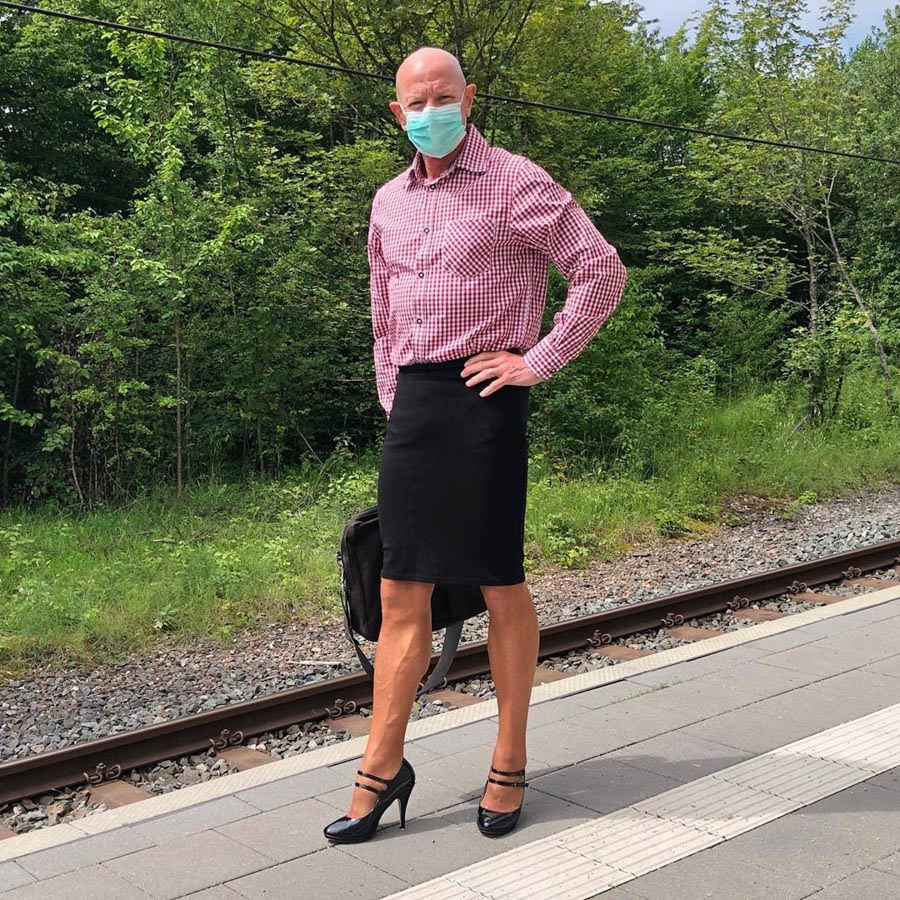 He has been wearing skirts full-time for around 3 years now and has no plans on stopping.
The best thing about his story is that people on social media are loving the things that he's doing, especially on Instagram, where he has over 120,000 followers.
During an interview with Bryan, he revealed that it was actually his wife that recommended skirts to him.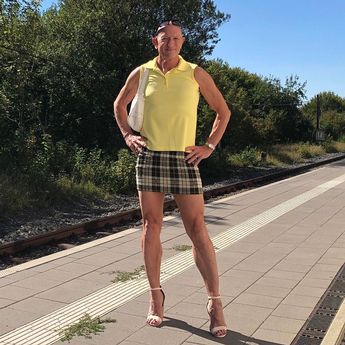 He explained:
I was already wearing high heels with pants, sometimes women's pants. My wife asked why I wouldn't wear a dress or a skirt, that I have nice legs to show. I choose skirts only, as dresses seemed too feminine, with the shoulders and necklines. So I adapted to my hybrid look! Men's clothes above the waist and women's clothes below.
Bryan revealed that the wide range of clothing options available to women was a key player in his decision to adopt his unique style.
He explained:
Different skirt styles, more colors, and patterns! Plus in summer it's cooler, and with leggings or thermo-insulated hose relatively warm in winter. You got to make sacrifices somewhere. Oh, and hose. I need the compression as I'm prone to clots in my legs.
He also talked about how people don't really care on what he's wearing considering that his decisions are not affecting them.
He explained:
95% of people don't care what you wear as long as it has no effect on them. It's the 5% that catcall, whistle, yell rude remarks only because they feel threatened to some extent.
Bryan says he ignores all negative comments that are thrown at his way.
He said:
It's not worth my time to explain myself. I find I am pretty thick-skinned when it comes to negative comments and focus on the positive comments, which come in much more often.
He also revealed that most of his clothes and heels are bought in store or are bought via the internet.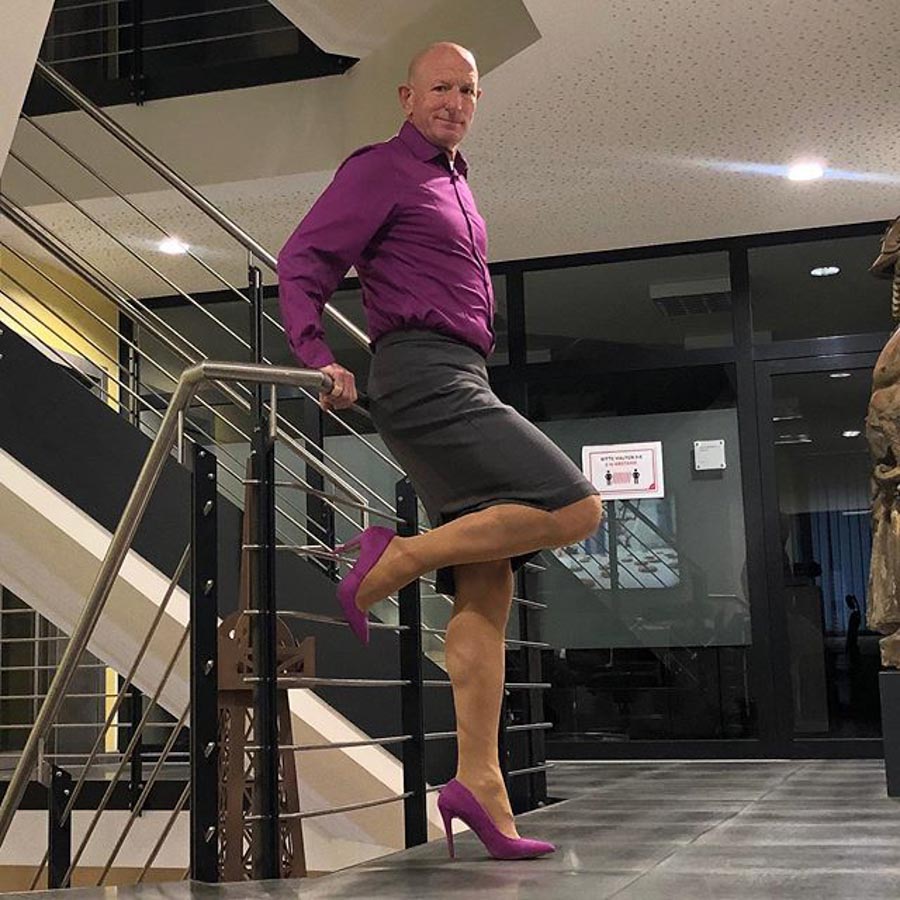 He said:
I have a talented seamstress that converts my pants to skirts. Since I prefer pencil skirts there is just enough material to make the skirt. This way my suits match.
If you're comfortable, wear whatever you want!
Kudos to Bryan for doing whatever he likes ❤️