The police in New York, USA, have announced that they have caught an evil rooster that attacked residents and was trying to terrorize an entire neighborhood.
Officers were reportedly seen corralling a giant rooster and returning it to its owner's house after residents were injured by the animal earlier that day.
Leon Suseran, a local, said that he was walking down the 169th street on September 30, 2 021, when he was attacked by the bird.
The attack left him with multiple injuries, which left him bloodied.
Leon added:
[I was] just usually walking to head to my bus to go to work, and I felt a peck on my left hand. This thing kept coming, so vicious, almost evil … blood was gushing, and I was trying to apply pressure to it, and it kept charging at me.
The thing is, this is not the first time that this has happened.
Leon said that the rooster has harassed local residents before.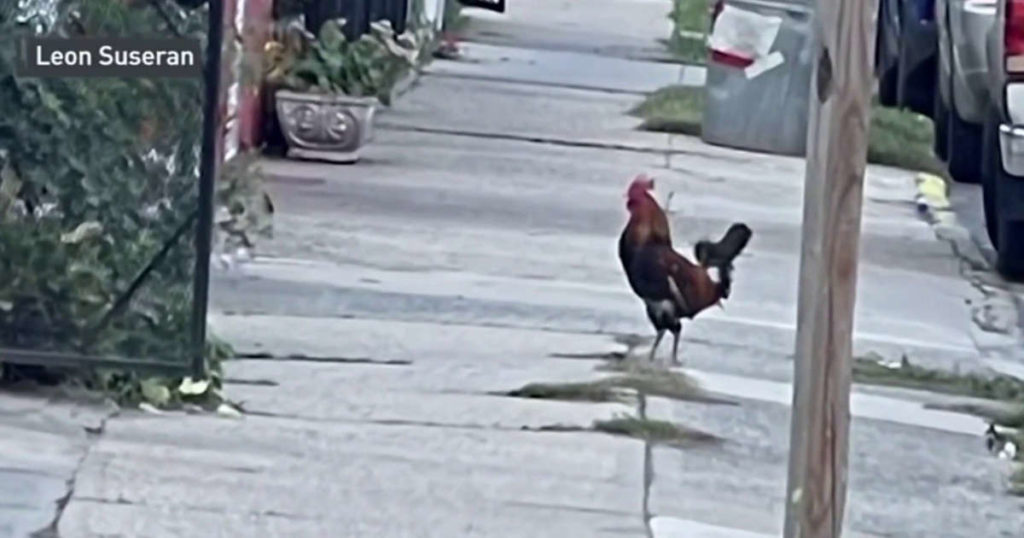 During an interview with NBC 4, he said:
My neighbor got attacked in June, bit her ankle…they roam the streets, and residents need to be on the lookout.
Suseran was given a tetanus shot and was placed on antibiotics.
He has also filed a complaint about the bird with the Department of Health.
Right now, it is illegal in New York City to keep roosters as pets.
The owner of the rooster did not release a statement a bout the incident.