A stray dog goes through a lot, but sometimes a simple kind act of a stranger makes them forget all the things that they had gone through.
In China, a stray dog is making headlines, and the story behind the dog is just amazing.
In images that are viral right now, a stray dog was seen crying tears of joy when a kind stranger offered them some food, yes food.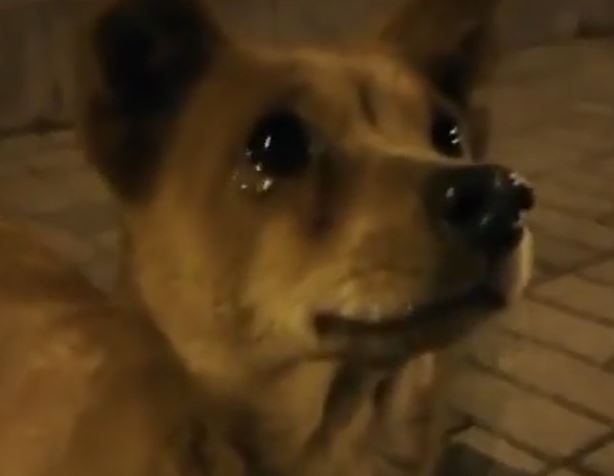 The incident that we are talking about happened on the streets of Jinzhong, which is located in the Shanxi province of North China.
In the images, you can see the homeless puppy standing on his hind legs with paws in the air after the stranger came close.
The dog knew the kind stranger was there to help them out.
After the dog was given food, the little one shred some tears.
I'm not crying, you are!
It was like the dog was overwhelmed with the kind act of the stranger.
The woman, who did not want to be named off, said she wanted to rescue the dog after realizing that the dog was special, but the dog did not trust her that way.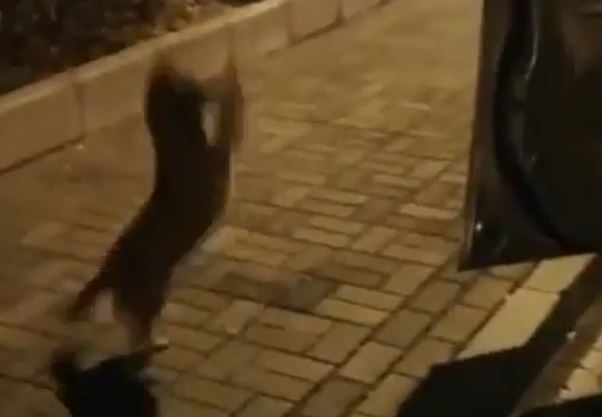 The dog jumped from her hands.
Talking about the dog, the kind stranger said:
The dog feared that we would grab him like the dog snatchers because that's what they would do – luring the dogs to the minivan with food before fleeing.
The woman said that they are now trying to find the dog, but the animal is no longer in the park.
Teary eyes are also a symptom of eye allergies, but surely that did not happen here.
Such an amazing story to share in such times, right?
Let us know what you think about the act of the kind woman by leaving a comment in the comments section below!