A woman from Mali has given birth to 9 children after her ultrasound only showed 7.
25-year-old Halima Cisse, the woman, gave birth to 9 children when she was initially expecting 7.
The doctors did not spot 2 of the kids during the ultrasound, said the health ministry of the country.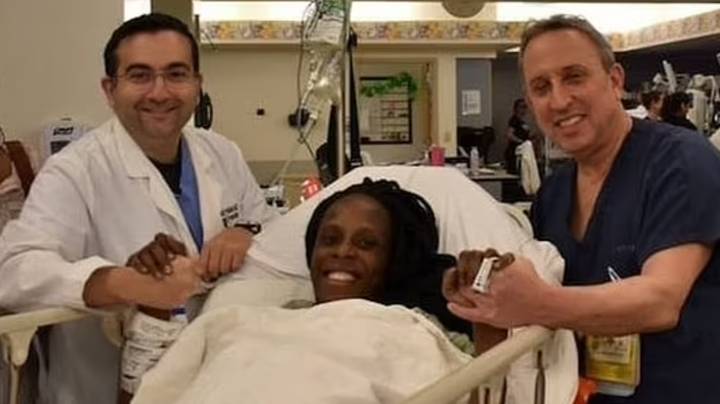 The extremely rare multiple pregnancy has drawn a lot of media attention in the country and it even caught the eye of the leaders of the country.
In march of this year, the doctors I the country said that she would need specialist care.
Bah Ndaw, the transitional leader, decided that she should be sent off to Morocco.
Once she arrived there, she gave birth to 5 girls and 4 boys.
Fanta Siby, the health minister of Mali, said that the mother and her babies are currently doing pretty well.
The mother and her babies will be back in the country after a couple of weeks.
Rachid Koudhari, the spokesperson for the health ministry in Morocco said that he had no knowledge of a birth that was like this.
The doctors that helped out the woman give birth were concerned on the babies overall health along with the mother.
It is extremely rare to give birth to 9 babies at the same time.
The more babies you have inside your belly, the more likely you are to face a complication during the birth process.
But the good thing is, the mother is not facing any problem.
A statement that was released by the health ministry of Morocco, they said:
In this happy circumstance, the Minister of Health and Social Development thanks the transitional President, whose political leadership and generosity made it possible to expedite and ensure financial support for the medical evacuation of Halima Cisse. [The ministry] welcomes the support of Halima's family…the Minister of Health and Social Development congratulates the medical teams in both Mali and Morocco whose professionalism is the reason behind the happy outcome of this pregnancy. The Minister of Health and Social Development wishes a long life to both the babies and their mother.
Such an amazing thing it is, giving birth.
What are your thoughts on the woman giving birth to 9 babies at a single go? Let us know what you think about it by leaving a comment in the comments section below!