The sun will shine again.
A 14-year-old rescue dog has finally been adopted after spending 11 years at a shelter in the United States of America.
A couple who recently lost a pooch to cancer took Wiggles home after they were not put off by a benign tumor in her leg.
Karla Crane, a Five A's kennel worker, released a statement about the incident, where they said they were in tears.
She added:
I cried tears of happiness at her adoption. I work in the kennel and take care of all the dogs. The couple also gave a $300 donation to the Five A's they were so kind.
Karla, a retired nurse, said that Wiggles, a pitbull cross, was brought into the shelter in Godfrey, Illinois, when she was just 3.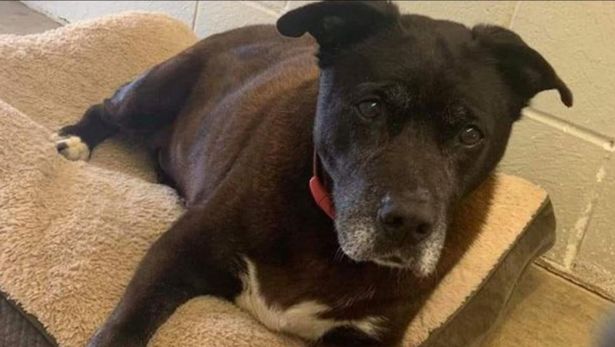 She is now 14.
Karla said that a couple from Missouri adopted Wiggles and they have been settling well with her in the first 2 days.
Karla added:
I just talked to the people who adopted her and they said she is doing well. Wiggles is still trying to figure out what is going on, but they are able to walk her in the neighborhood with a leash with no problem. They said Wiggles doesn't bark at other dogs when she walks with them. The couple had dogs that passed away with cancer and thought it was time to adopt again. They have a big fenced-in yard and a nice neighborhood. They came in Sunday afternoon. This seems perfect for Wiggles.
Wiggles was adopted by the couple last Sunday after being described as a nice and sweetheart of a dog.
Such an amazing story!
Let's hope more and more dogs and other pets that are in animal shelters will get adopted this year!