Imagine walking inside a supermarket to buy food but finding a massive venomous lizard taking over everything. Hard, right? Well, not for people in Thailand.
A video that recently went viral shows the moment an angry giant monitor lizard raiding a supermarket.
The incident happened on the afternoon of April 6, 2021, in Nakhon Pathom, Thailand.
The lizard reportedly climbed up on the shelves of an 7-Eleven store, scaring all the customers away.
The staff and customers ended up hiding behind the counters of the store to keep themselves save from the venomous beast.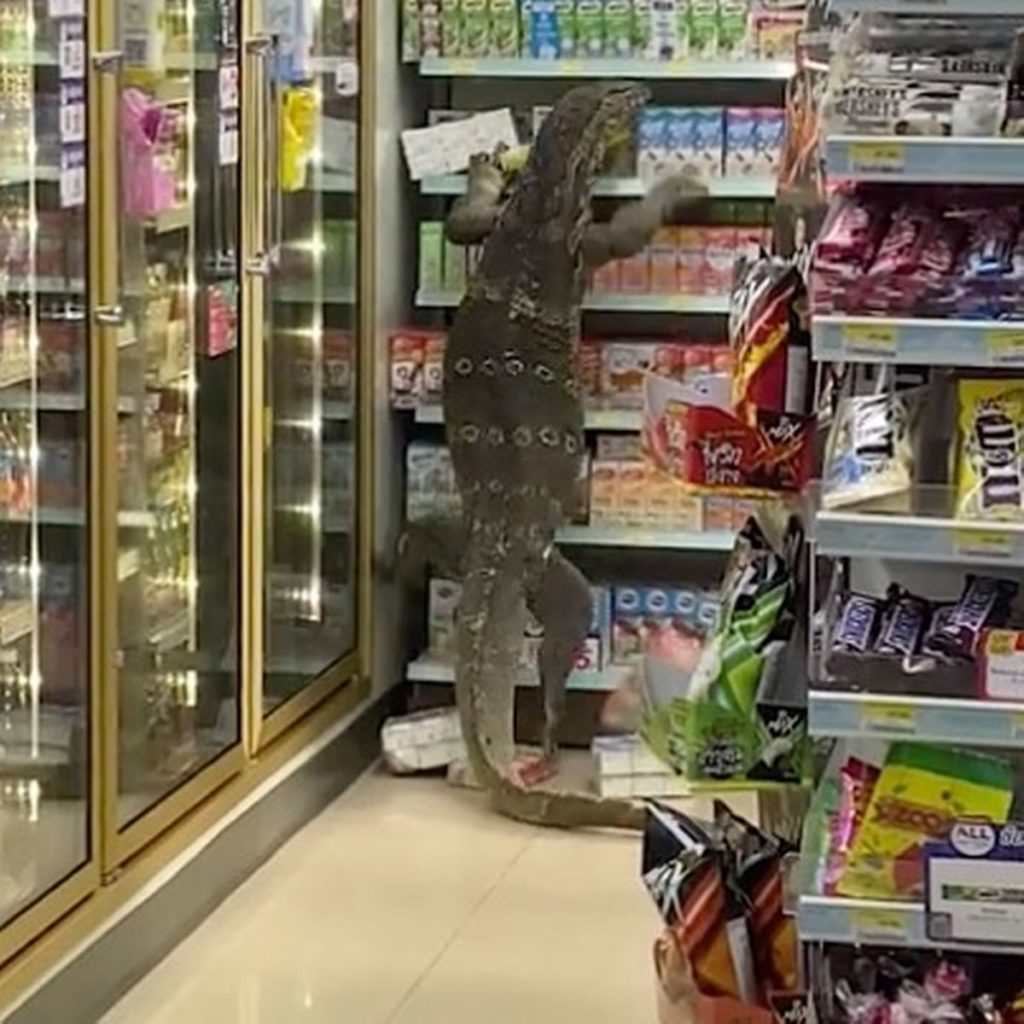 The beast was looking for food and even tossed around a bunch of items on the ground.
The authorities were called to the scene and was caused with the assistance of the police along with experts.
Narumpa Tangsin, a witness of the incident, said:
"I only stopped at the shop to buy some food and then saw the huge monitor lizard inside. I wanted to buy a drink but the animal was too close to the drinks aisle. They're dangerous animals, especially when they're angry, so I stayed back and recorded it on my phone. I guess that shops have everything, even for lizards."
According to multiple reports including one by DailyStarUK said that a rescue team arrive at the shop and dragged the monitor lizard out of the store.
The team ushered it away near a nearby undergrowth.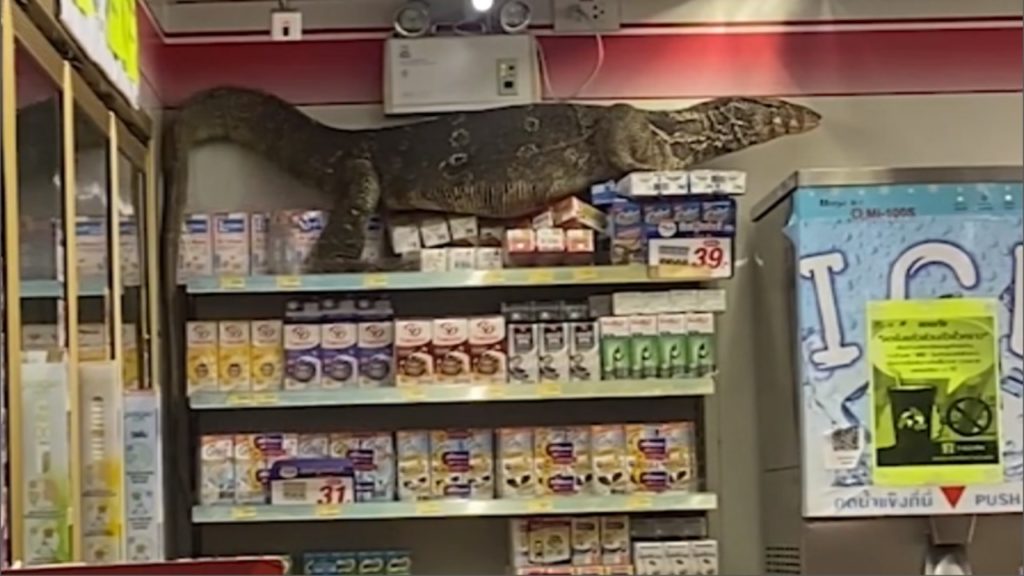 The good thing is that the lizard did not steal any food during the entire raid.
Many experts in Thailand believe that the creature had a hard time finding food outside due to the dry season in the country.
The authorities also confirmed that no one was injured in the entire incident.
What are your thoughts about the incident? Let us know what you think about it by leaving a comment in the comment section below!