An Astro-photographer from California, USA, is currently viral on social media after they managed to capture an extremely rare picture of a plane flying across the sum.
Andrew McCarthy, the photographer, is a well-known photographer who has taken pictures of the sun.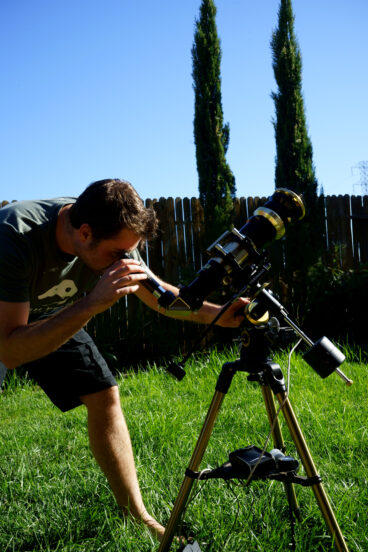 He has been doing such thing for the past 2 years and each of the image that he takes of the sun is a stack of thousands of pictures.
However, the man said he had never captured an image like the one that he captured recently.
The man captured a picture of an United Airlines flight 425 flying over the sun.
The photographer said that he was talking pictured of the sun to get a nice picture of prominences, the little tufts of plasma that hang off the limb.
The plane perfectly intersected in the middle of the sun.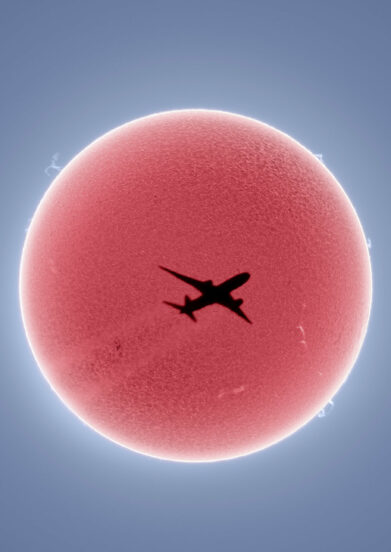 Talking about the picture that he took, he said:
Discussing the resulting photo, the photographer said:
For me this is very rare. There are many photographers that set up near airports and plan for these shots, and get them easily. However I am far from an airport, and in my two years of shooting the sun, this is the first time I've captured a plane like this. Each image I capture of the sun is a stack of thousands of shots, and I've perhaps done this hundreds of times – which would make this shot close to one-in-a-million to catch by accident like this.
You can also see the hot exhaust from the turbines of the jet distorting the air.
He added:
The plane itself is only visible when silhouetting the sun – but since the contrails are scattering the same light from the sun they are briefly visible. This gives the illusion that the surface of the sun was pulled out briefly.
After taking the pictures, he did some research, where he found out that it was indeed a United Airlines flight.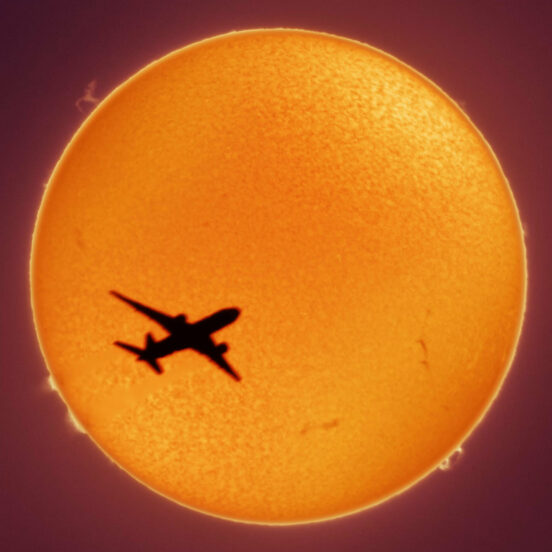 The flight was travelling from San Francisco, California to Newark, New Jersey.
The man then shared the picture on social media, where it went so viral that the pilot of the plane saw it too.
The pilot of the plane was so impressed that they ended up asking McCarthy for prints of the pictures.
It is indeed a one in a million shot.