A video that is viral on social media right now shows a cow getting inside a hospital's waiting room and attacking sick patients.
Watch the video below:
According to reports, the incident happened in Columbia.
The cow left patients and working staff petrified with many injured.
Some of the people were seen running in different directions to save their own lives, but the cow followed them.
Some people managed to escape the room and the cow got caught up in the blue seats.
It was later reported by a local news paper agency that no one in the waiting room sustained any serious injuries as a result of the horrifying incident.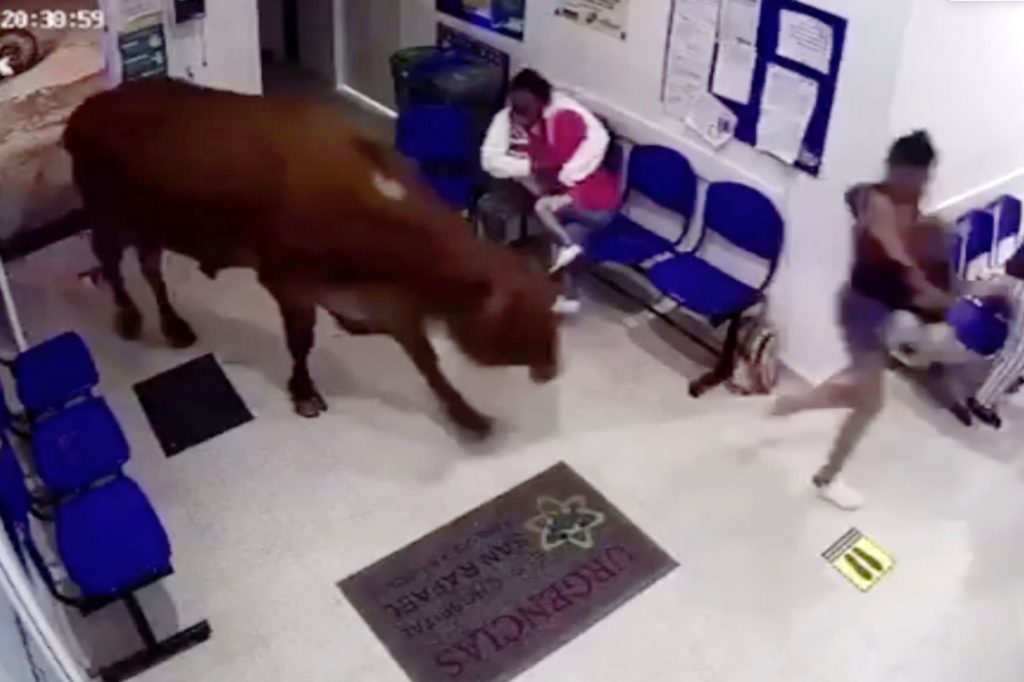 One woman was injured, but it was just minor contusions and pain, said Vanguardia, a local newspaper agency.
The cow did not stop inside the hospital.
Once it got out, the cow managed to damage 2 motorcycles that were parked at the entrance of the hospital.
After the incident, the owner of the cow visited the hospital and apologized to the staff and the patients that were affected.
What are your thoughts on the incident? Let us know what you think about it by leaving a comment in the comments section below!