Hundreds of villagers, who are currently being labelled as dumb, were caught on camera ignoring social distancing rules so they could attend the famous cow poo throwing festival in India.
The incident was part of a large annual street festival, which is locally called "Ugadi Celebrations".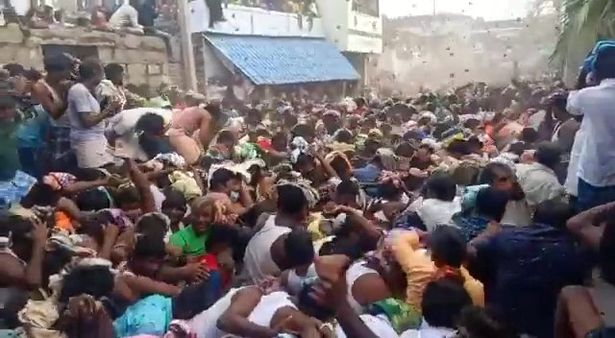 People that took part of the festival were not wearing face masks and were not practicing social distancing practices.
Around 100 people, including elderly pensioners, were injured in the festival.
People in the village where the festival was carried out throw cow poo at each other.
This festival is carried out in honor of Lord Veerabhadra and Goddess Kalika.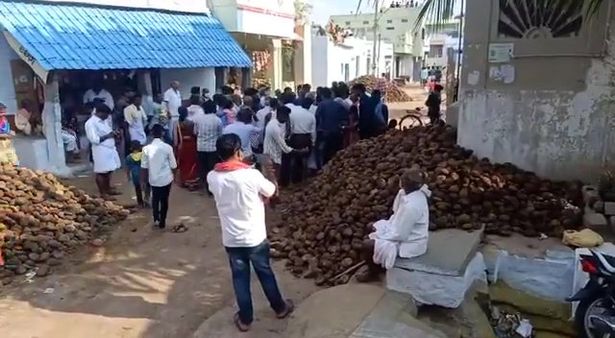 Villagers re-enact a fight between the 2 Gods by splitting into 2 teams. Those teams then throw cow dung cakes at each other.
Thousands of cow dung cakes are prepared in a perfect way a month before the actual festival.
It is believed that the annual fight will bring peace, health and prosperity to the people.
The festival is carried out each year in the village of Kairuppala in Kurnool, South India.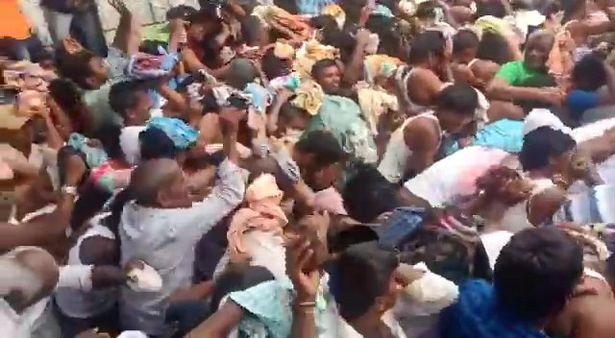 It is traditionally held a day after the lunar new year.
This comes amidst a covid surge in the country, where India is getting an average 350,000 cases each day for the last 10 days.
On May 1, 2021, India recorded over 400,000 cases, breaking its own record.
As of writing this, India has recorded over 170,000 deaths.