A father in Afghanistan was forced to sell his 9-year-old daughter to a man that is 55 years old just so he could feed his family amidst a horrifying ongoing crisis in the country.
Abdul Malik said he was already struggling to earn enough money to put food on the table of their family when the US troops went away.
His family was living in an Afghan displacement camp in the country's north for 4 years.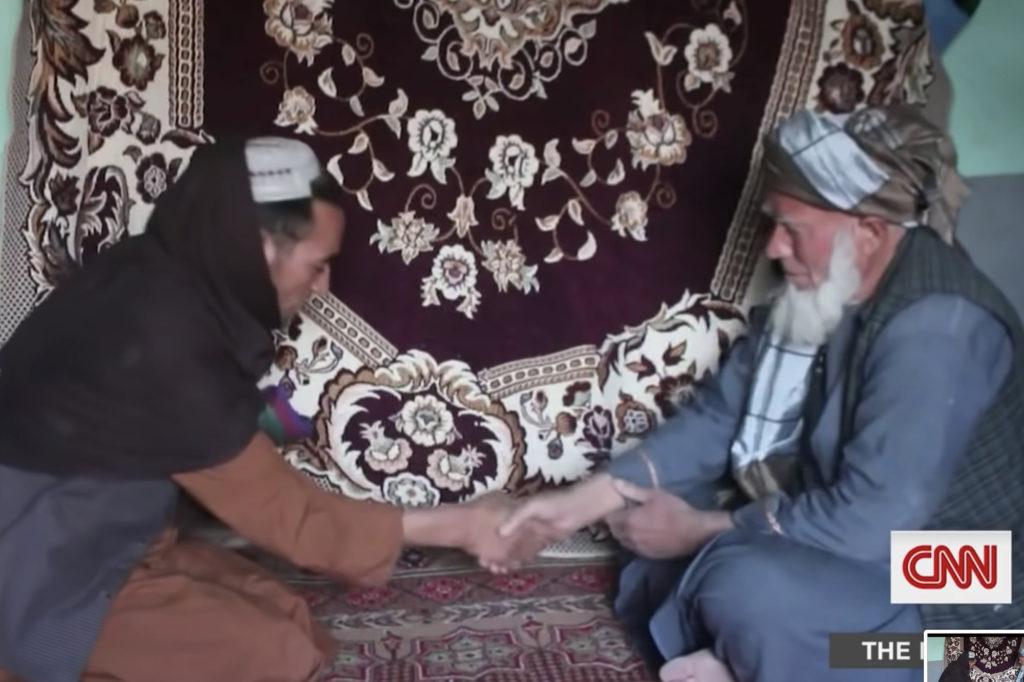 He was earning around £2 per day from doing humanitarian work.
Times were already tough and they became tougher when the Taliban came to power.
CNN captured the entire moment on camera.
Qorban, the buyer, bought Parwana, 9, from her family as a child bridge.
Abdul was heartbroken to sell his daughter to the 55-year-old man.
After the deal was done, Abdul told Qorban:
This is your bride. Please take care of her. You are responsible now, please don't beat her.
The thing is, this is not the first time the father has done the same thing.
Earlier this year, he sold the 12-year-old sister of Parwana to make sure that they had enough food.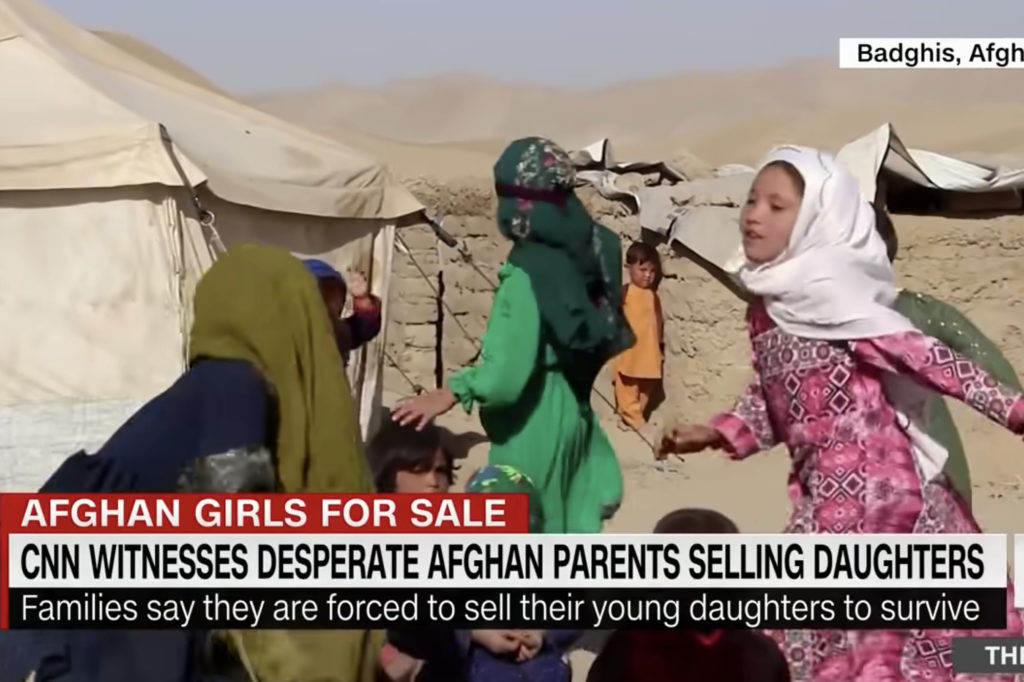 Parwana was sold to Qorban for £1,600 with the payment coming in the form of cash, sheep and land.
Abdul admits that it is going to keep his family properly fed for a couple of months before he is forced to sell another family member.
During an interview with CNN, he said:
We are eight family members. I have to sell to keep other family members alive. As I can see, we don't have a future – our future is destroyed. I will have to sell another daughter if my financial situation doesn't improve – probably the two-year-old.
The saddest part was when Parwana was being led away by her new owner.
She was resisting and digging her heels into the ground.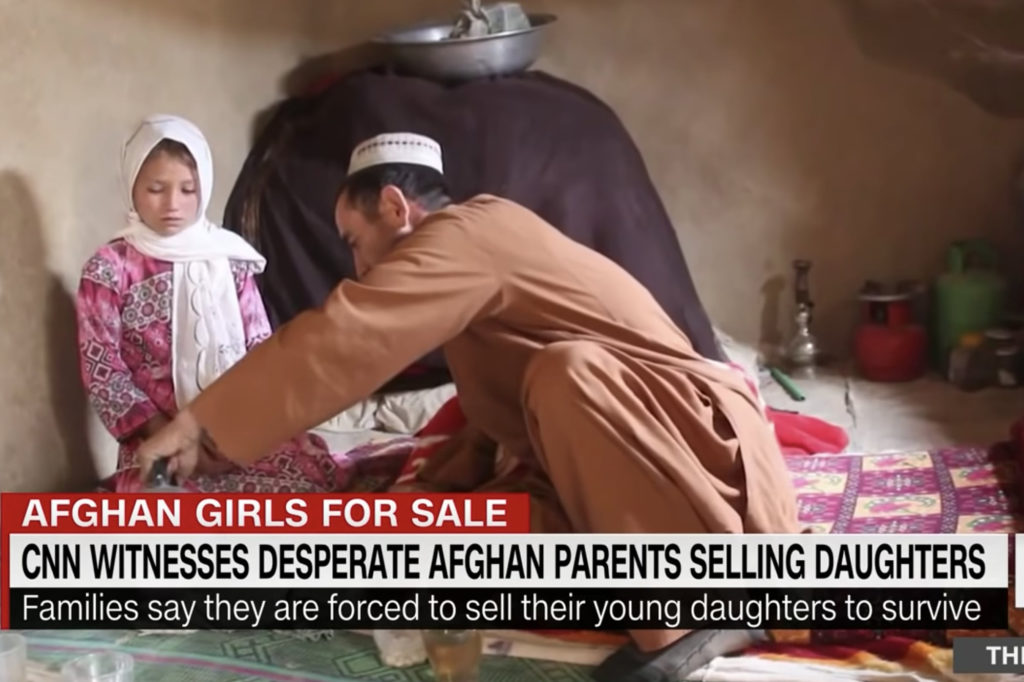 As she was being brought away, she said:
My father has sold me because we don't have bread, rice or flour. He has sold me to an old man.
Qorban said that he will be taking care of the 9-year-old girl.
He said:
[Parwana] was cheap, and her father was very poor, and he needs money. She will be working in my home. I won't beat her. I will treat her like a family member. I will be kind.
This is just heartbreaking, considering this is a pretty common practice for people that are in Afghanistan.
Young girls are sold to men as old as 70 just so they can feed their families amidst a crisis in the Taliban led country.