Love is everywhere.
Ajar Setiadi is a photographer in Indonesia and he recently came across something that you might never have seen in your life before.
Earlier this year, Setiadi went outside during a storm and he noticed a frog, so he brought out his camera right away to take some pictures.
But upon zooming in, he realized that something special was going on.
He started to take pictures and shared it to the whole world.
In the pictures, you can see that a frog was hugging another frog as they both took shelter under a flower during heavy rainfall.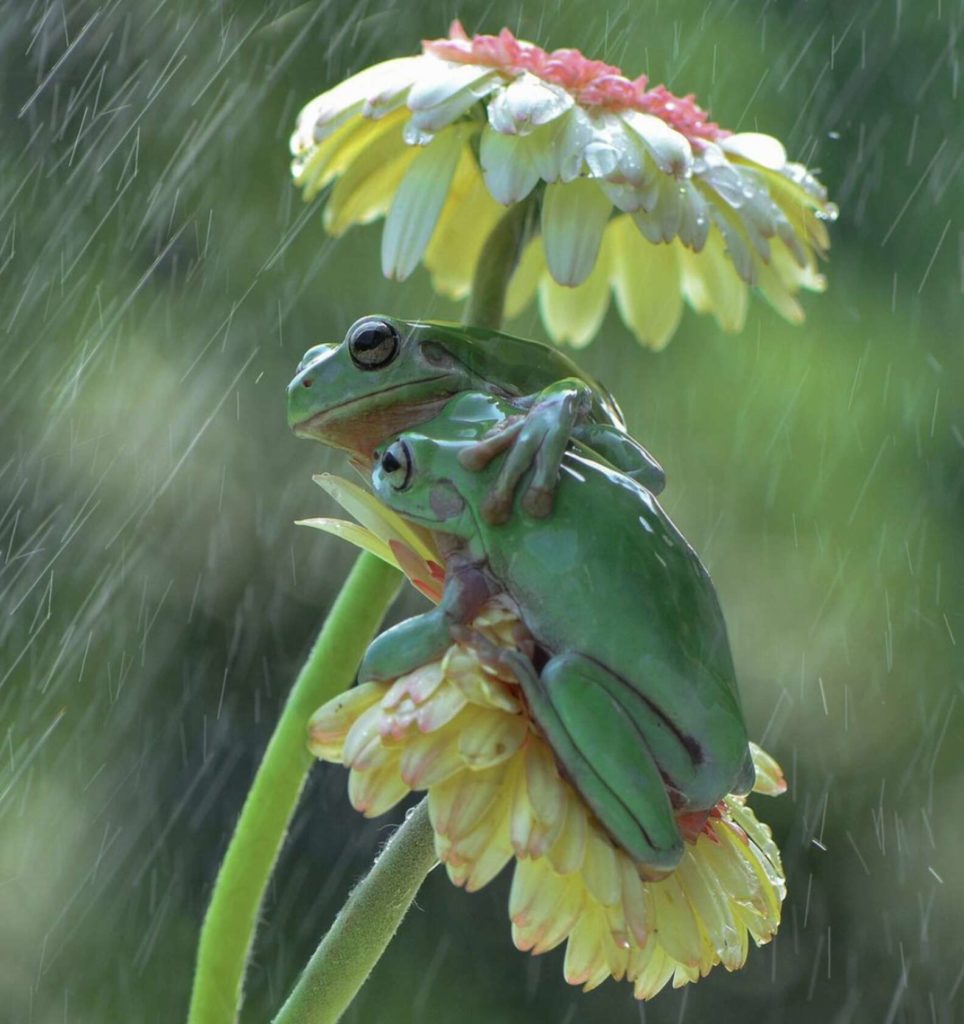 During an interview with The Dodo, he said:
I could only get a few frames because this moment can't be repeated. Capturing these magical interactions takes a lot of patience, but for Setiadi, it's always worth it.  I let [the animals] act. I'm just waiting for the best moment.
He also said that knew right away that he took a special picture because such instances are very rare.
Setiadi has been interested in wild animals and reptiles since he was a little camera.
He said he was just a little kid when he would pick up a camera and would take pictures of snakes, frogs, birds, lizards and other animals near his house in Bogor, Indonesia.
What are your thoughts on the frog hugging another frog? Let us know what you think about it by leaving a comment in the comments section below!