A giant goldfish is making headlines all over the internet for their sheer size.
The fish that we are talking about was found in a lake in South Carolina, USA, and they were recorded to have the weight of 9 pounds!
Yes, 9 pounds!
According to reports, the giant goldfish was found in a park in Greenville County as wildlife authorities were conducting a fish population survey.
Ty Houck, an official that works for the Greenville County Parks, said that the fish was found swimming on November 16 of last year.
They were found in a 12-acre body of water in Oak Grove Lake Park.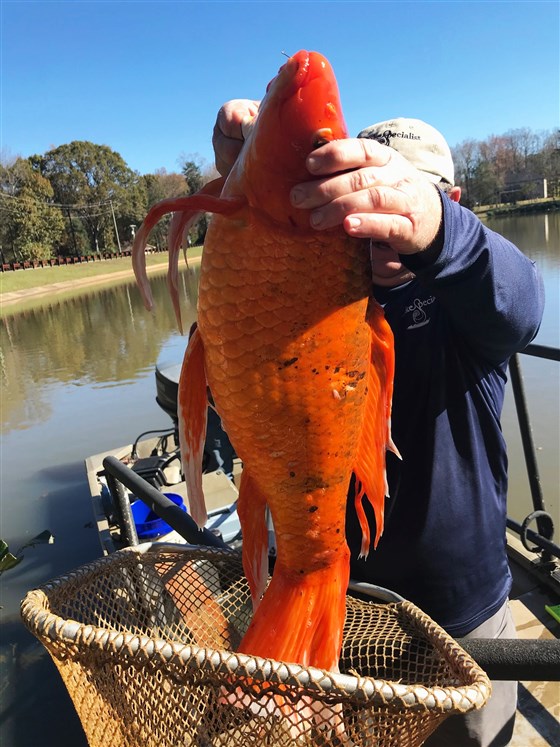 The Greenvile Rec shared a picture of the goldfish on Facebook last week and shared the news.
They said in the post:
Anyone missing their goldfish? This 9lb goldfish was found in Oak Grove Lake during some recent testing at our lakes. The work included electrofishing, a method of measuring the health of the fish population.
Houck released a statement about the incident, where they said that officials were carrying out a fish population survey "analogous to a fish sticking its finger or fin in a socket.
The authorities also believe that the Goldfish is the only one of its kind that is swimming in the lake.
The authorities did not find any other goldfish in the lake as they were carrying out the survey.