A cat that escaped her owner and went missing for 11 days was reunited with them as they found out that she was hiding in the ceiling of an airport.
The cat that we are talking about escaped from her owner at a security checkpoint in the LaGuardia Airport of New York.
She was returned to the traveler after authorities found her spending 11 days hiding in the ceiling of the airport.
Taylor Le, the owner of the cat, said that she was in the process of moving from New York to Orange County, California, when she booked a Christmas Evening flight for her and Muji, her 6-year-old cat.
Le said TSA agents had her remove Muji from her carrier at the security checkpoint, which caused the cat to Panick.
The cat ended up fleeing away and disappeared in a ceiling enclosure.
The Queens Lost and Found Pets group along with "Where is Jack", a pet-flying advocacy group, ended up helping the woman.
A tracking dog was arranged to visit the airport and luckily, the cat was still there!
Abby, a golden retriever, was showing signs that Muji was still in the ceiling.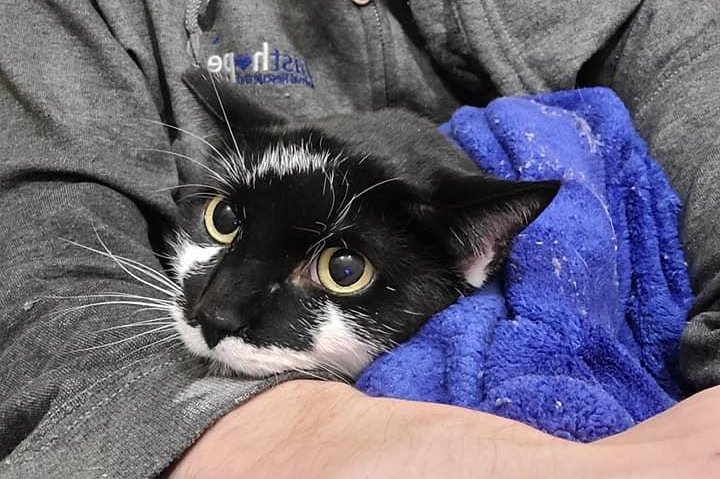 The best thing about this is that Le, the owner of Muji, did everything and caught a flight back to NYC to get her cat.
The woman tried to lure the cat out of the ceiling, however, Muji was just not being herself.
Luckily, things changed after some time.
After spending 11 days in that ceiling, the cat was caught in a trap and was reunited with her owner.
Muji was brought to an animal hospital in Long Island, where she was reunited with her pet.
The 2 went back to California, where they will be living for the foreseeable future.
Amazing story, right?
What are your thoughts about it? Let us know what your thoughts are on the story of Le and Muji by leaving a comment in the comments section below!