A picture that is viral on social media right now shows the heartbreaking moment a married couple of 70 years hold their hands for the last time in their hospital beds 3 days before they both died of covid.
Margaret and Derek Firth, who were both 91, died in Trafford General Hospital last week.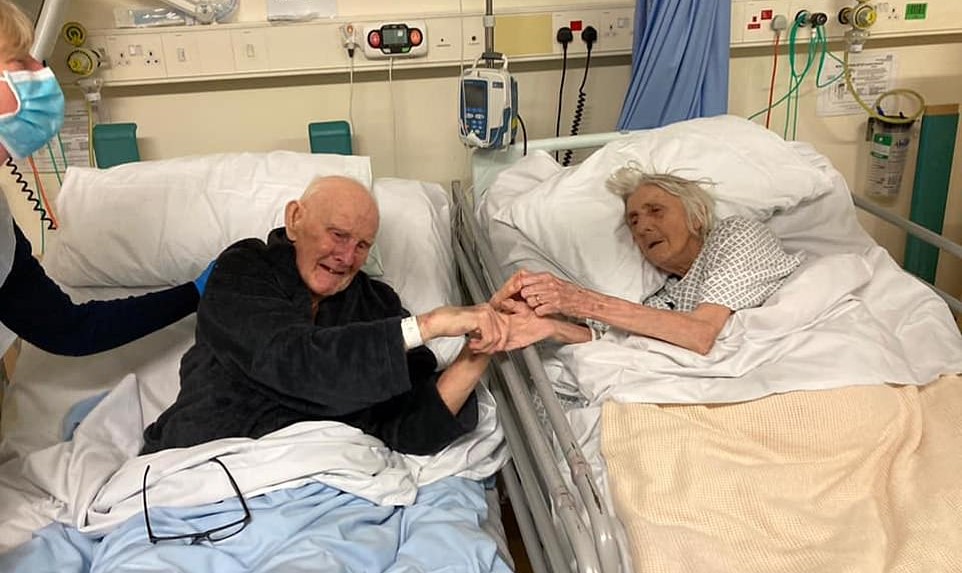 They saw each other in the hospital before passing away.
According to a number of reports, the pair were sweethearts since the age of 14.
Margaret was originally admitted to Wythenshawe Hospital but was later transferred to Trafford. Derek was also admitted to the same hospital so he could be with his wife.
Doctors feared that she did not have long time to live.
Barbara Smith, the daughter of the couple, said that Margaret asked her husband where he had been when he joined her at the hospital.
During an interview with Barbara, she said:
From then she seemed to get better, it seemed to give her a boost. It was quite a sad moment, but it was really lovely that they were both there together.
Derek passed away on January 31, 2021 and Margaret passed away 3 days later.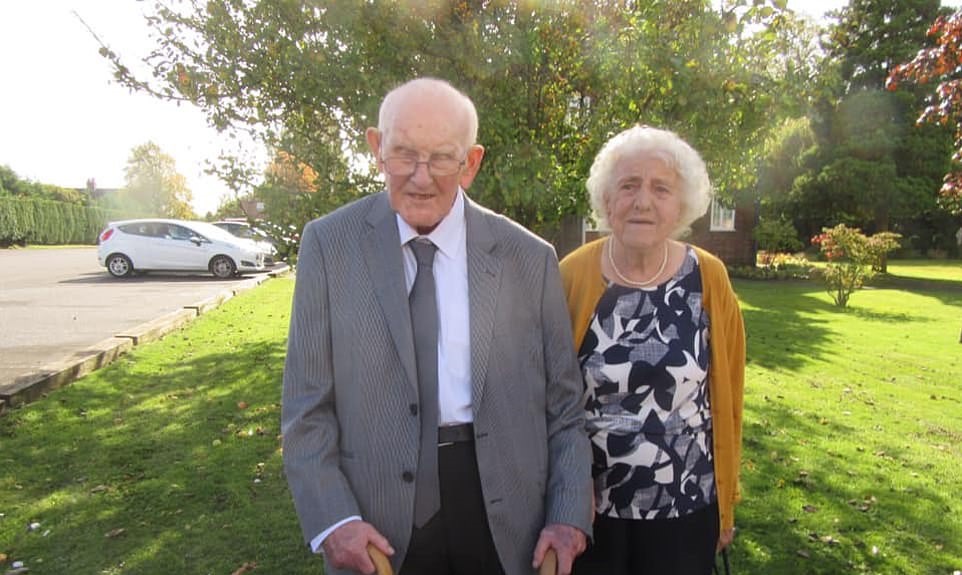 They were both admitted to the hospital because of other health issues, however, the 2 caught coronavirus.
50-year-old Barbara paid tribute to the amazing staff who allowed visits from other family members before the 2 passed away.
Margaret and Derek tied the knot in May of 1950 and had lived in Partington for the most of their lives.
The couple are parents of 5 kids, the grandparents of 11 grandchildren and 4 great grandchildren.
Our thoughts and prayers are with the family of the couple, may their souls rest in peace.