Salt Lake City, USA: A hospital and its workers are doing something very kind for a hard working worker.
The St. Mark's Hospital is currently congratulating a very special employee of the month by fundraising to buy him a car because he bikes to work every day.
He has to travel 37 miles so he could reach work and he does that on his bike.
On Friday, Michael Piper, the man, was celebrated by his fellow employees on Friday.
The managers of the hospital said that the man relies on public transportation so they could get to work.
Despite the man not getting buses sometimes because of holidays, he still does not call in sick or ask for help from anyone, instead, he does something that shocks everyone out.
On New Year's Day, the man did not call in sick despite the buses not running, so he ended up biking 37 miles to work.
The man said it took him 4 hours to reach the hospital.
That's a lot to be honest.
The colleagues were so amazed by what he did that they ended up setting a GoFundMe to buy him a car.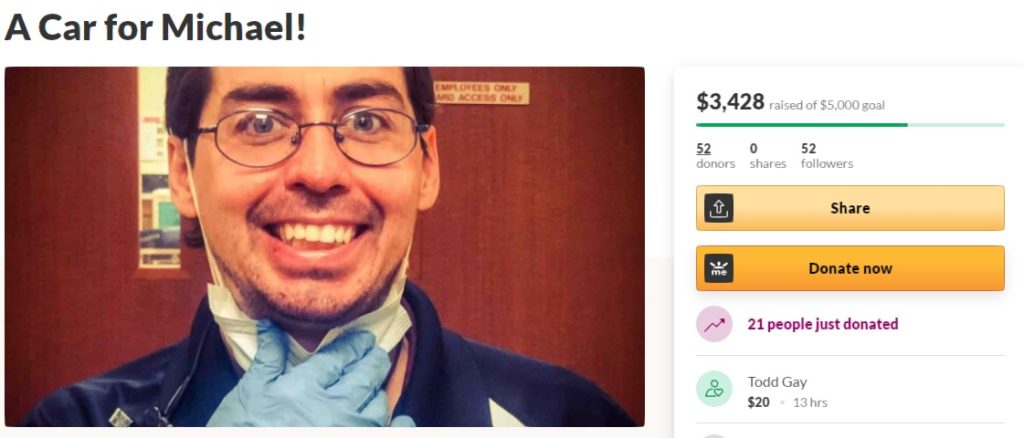 The fundraiser says:
Michael is the absolute BEST team member we could ever ask for and an even better person/friend. Not only is Michael an invaluable member of our ER and St. Mark's family, he is possibly the most dedicated employee we have ever met. On New Year's day, Michael's typical form of transportation was not running (UTA bus service). Instead of calling in sick (which most of us would have admittedly opted for) or asking for help, Michael biked 37 miles each way from Layton to St. Mark's for his night shift in the freezing cold. He then spent his shift in the emergency room, cleaning COVID rooms and working his tail off, as usual. Fun fact, a marathon is 26.2 miles… He rode just shy of 3 marathon distances to work and back… This is one of MANY stories that show his character, dedication and why we feel like there is no one more deserving of his community's kindness and support. We are in the process of helping Michael take his test for his driver's license and would love nothing more than to help him buy a car to make it safely to and from work. I don't know how we got lucky enough to snag him as an employee and co-worker but we want to make sure he can stay that way for a long time!
You can donate by clicking here.