India will be gifting 2,000 tons of rice to Syria as a humanitarian aid and in order to make sure there is food security in the country.
This comes in a string of measures to help the war-torn country, where economic collapse has been reported.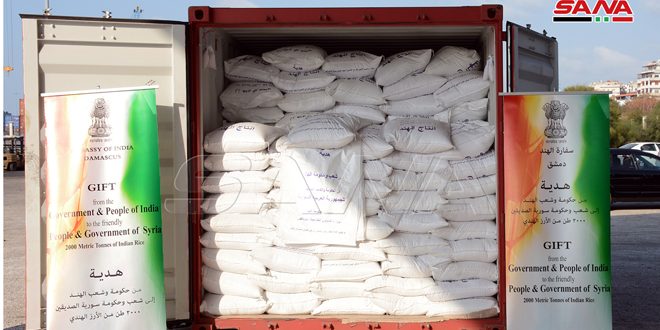 Most of the population of the country is also in poverty.
The rice is going to be delivered after a request of emergency humanitarian assistance from the government of Syria.
The external affairs ministry said that the first consignment of 1,000 tonnes of rice was handed over by Hifzur Rahman, an Indian Ambassador, to Hussian Makhlouf, the minister of local administration and head of the Supreme Relief Committee of Syria.
It was reported that the rice arrived at the Latakia port on Thursday of this week.
The rest of the rice will reach Syria on February 18, 2021.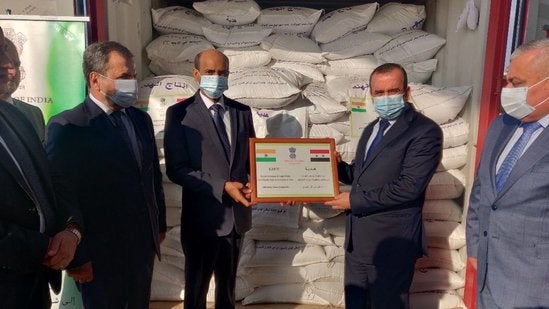 The United Nation's Humanitarian Office currently believes that 80 percent of the current population of Syria lives in poverty.
Not only that, the 17.5 million people "face range of dangers, from instability, arbitrary detention and abduction, to criminality and activities of terror groups", said a report by Hindustan Times.
This is not the first time Indian has done something for Syria.
In July of last year, India gifted 10 tonnes of medicines as part of the coronavirus assistance.
Talking about the relationship of the country, the external affairs ministry of India said:
India and Syria have historically enjoyed close and friendly relations. The government of India has always stood in solidarity with the people of Syria, and our bilateral engagement has continued apace even during the years of internal conflict there through a number of development and capacity building projects.
Such an amazing thing to do in such rough times.
What are your thoughts on India gifting such huge amounts of rice to the people of Syria? Let us know what you think about it by leaving a comment in the comments section below!