A video that is viral on social media right now shows a medical college in India being explored by a massive leopard that managed to get inside through a door.
Watch the video below:
In the video, you can see the leopard calmly exploring the hallways of the medical college.
According to reports, the incident happened at Chamarajanagar Medical College in Chamarajanagar, Karnataka.
You can see the leopard wandering into a building on campus and walking up and down the alley before it left the building by using the same door that it used to get inside.
The dean of the medical college confirmed the incident and said that the incident happened on January 2, 202.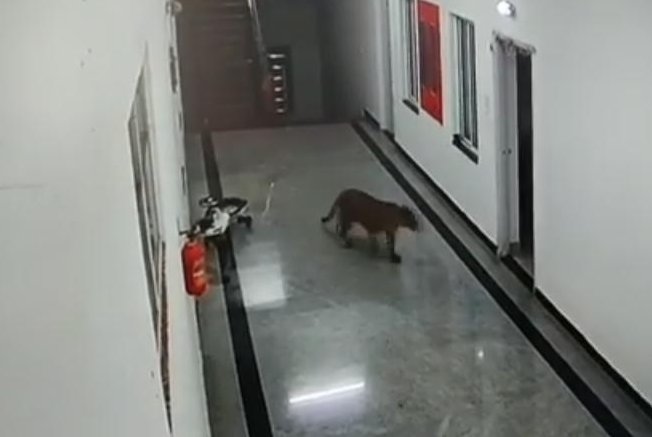 The entire incident was also witnessed by the staff of the college.
The authorities said that the college is located next to a tiger reserve.
Leopards and tigers are frequently spotted roaming around on the campus from time to time.
What are your thoughts about the video? Let us know what you think about it by leaving a comment in the comments section below!