Male elephants in Thailand were caught on camera shaking their trunks and making up with each other after they were fighting over a female.
The 2 jumbos showed that friendship comes first.
Images that were taken shows Kaenggreang, a male elephant, touching trunks with Siplor, after a duel in Chachoengsao province, Thailand.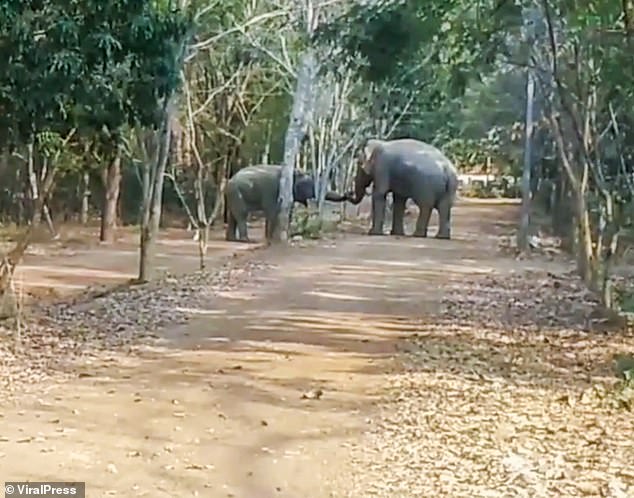 The clash between the elephants happened when Siplor tried to challenge Kaenggreang, a larger and older elephant.
The park rangers said that Siplor tried to steal a female elephant in the herd.
A couple of weeks ago, the 2 were involved in a physical altercation, where the 2 were bumping their tusks.
The 2 settled their differences on Sunday as they came to a truce by shaking their trunks with each other.
Park rangers at the Khao Ang Rue Nai Wildlife Sanctuary, said that they are going to continue the monitoring for more safety reasons.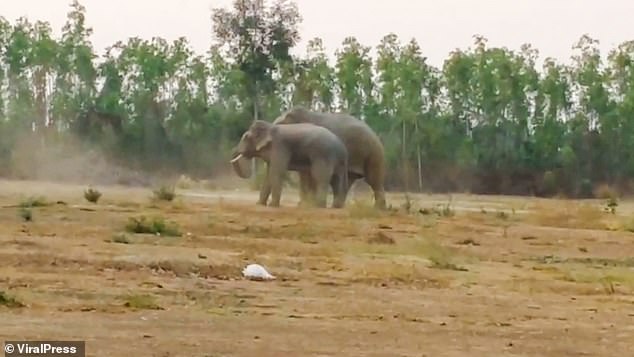 Panya Wajade, who works at the park, said:
These two elephants have been squaring up to each other and fighting for the last few weeks. It's nice to see they have made friends again but the wildlife team will make sure that really is the case.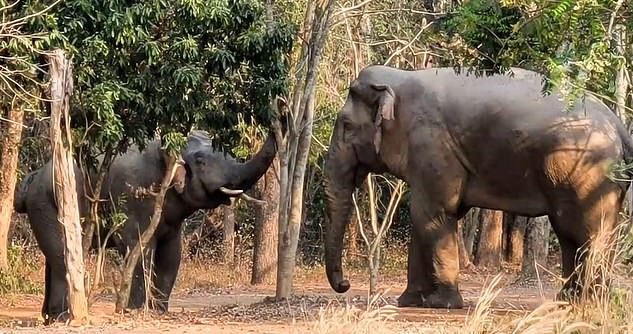 No elephant was injured in the incident, confirmed the park rangers.
Such an amazing thing that the 2 elephants decided to shake it off.