A massive crocodile was caught on camera eating a shark that was stranded on a beach in Australia and everything about the video is scary.
The video that we are talking about was captured by Yvonne Palmer, who was fishing from the beach on Far North Queensland's Cassowary Coast.
The woman reeled in a couple of small sharks and was planning to release them back into the sea.
However, things did not go her way.
A 13-foot saltwater crocodile noticed them and decided to take them as the meal.
Recalling the incident, she said:
I just caught a shark, which I couldn't get back into the water because this fella was coming and now he's going to come and eat it.
The massive crocodile stunned onlookers after gulping down one of the 2 sharks.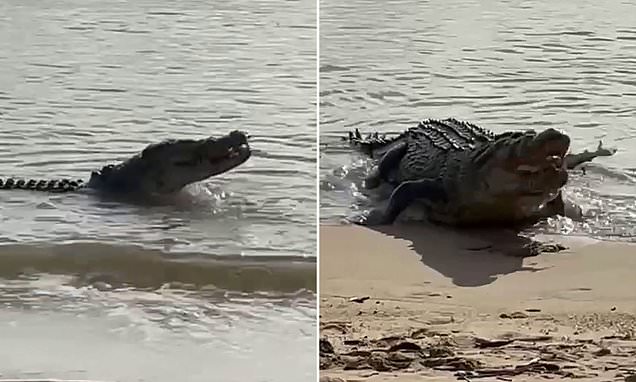 Fishing is banned in the Far North Queensland region of Australia, and authorities are now reminding everyone to avoid doing such.
A warning was issued by the police and it reminded beach-goers in Australia that feeding such animals are not allowed.
No one was injured in the incident.
What are your thoughts on the video? Let us know what you think about it by leaving a comment in the comments section below!