The miracle dog.
Last week, a driver was speeding down a highway in Italy at around 80 miles per hour when they felt that something had hit their car.
Upon getting out of the car, the driver realized that they had struck a stray white dog that was in the middle of the road.
The thing is, the dog survived and it survived in way that no one would ever think off.
Upon getting down, they realized that the stray dog was lodged into a section of the vehicles bumper, which miraculously saved them.
Upon finding the dog, the driver called for help right away.
Jimmy Dotti, a rescue from the Italian Veterinary Ambulance, was the first one that arrived at the scene and he too was in shock.
During an interview with The Dodo, he said:
In my many years of rescuing animals, I would say that this is one of the most miraculous cases.
The rescuers had to sedate the dog so they could pull him out of the bumper.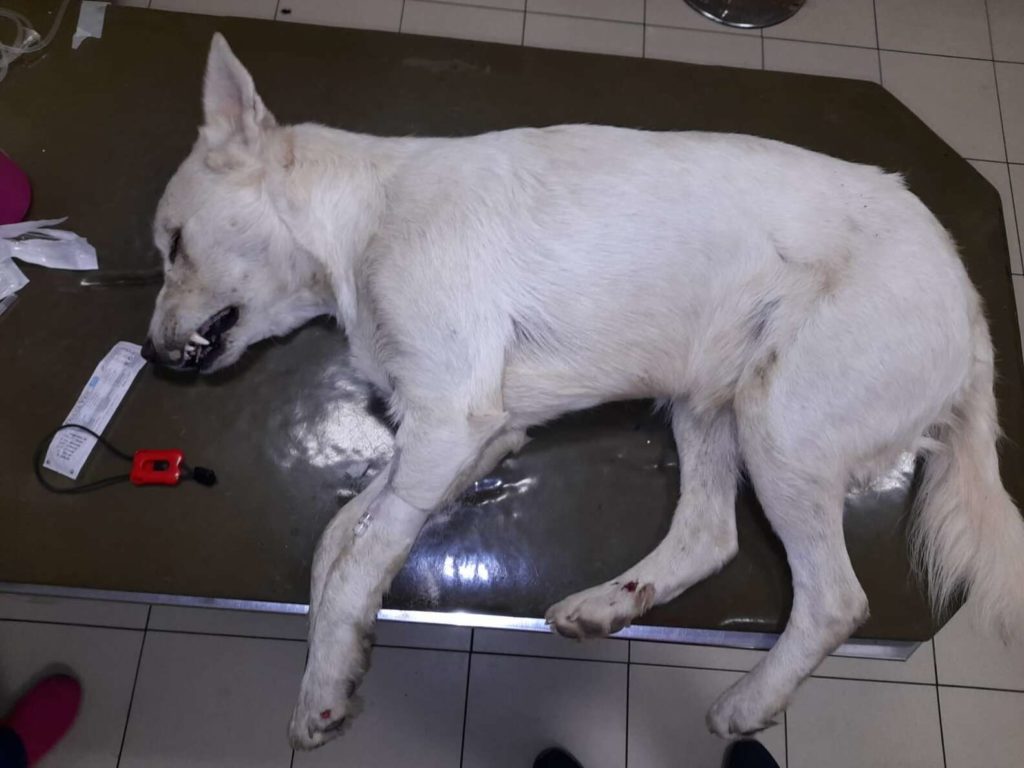 Upon inspecting the dog, they found out that the dog only sustained minor injuries.
Scans were also carried out and it showed no brain and spinal damage.
However, the dog did fracture their front leg.
The rescuers named the dog Paraflu.
They said that it would take some time for Paraflu to recover.
Dotti said that Paraflu is a good dog and will be amazing with a family.
They are now trying to find him a forever home, where family would love him like their own.