A dog recently revealed on social media how she thought she had lost her pet dog, who in reality was just hiding pretty well in its black bed.
Jessica Blankenship, who is from San Francisco, USA, shared a picture of her adorable looking 3-month-old pet on social media.
You can see the dog lying on the bed, but because of their jet black color and the color of the bed, the owner had a hard time spotting them.
Jessica shared the images along with the story where she said that it took her 20 seconds to find the dog.
She said in the post:
No joke, I just spent 20 seconds looking around the room for him.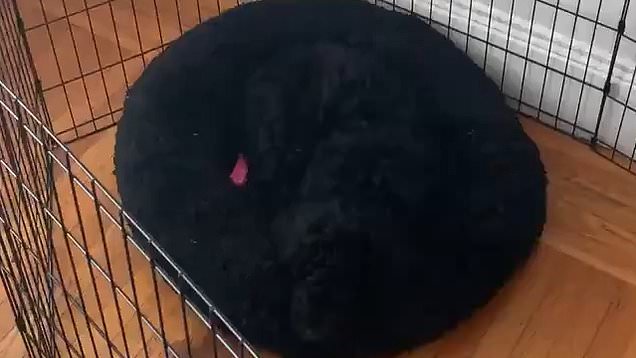 The dog, who is a labradoodle, sleeps in a bed that looks exactly like him.
She added:
I didn't even choose to get this bed for him! It was leftover from a dog we fostered a couple years ago and he likes it better than any of the three beds we did buy for him so here he is, camouflaged, as fate would have it. This happens pretty often when he lies on that bed and I don't notice he's gone there.
The dog perfectly blends in with the bed that was gifted to him.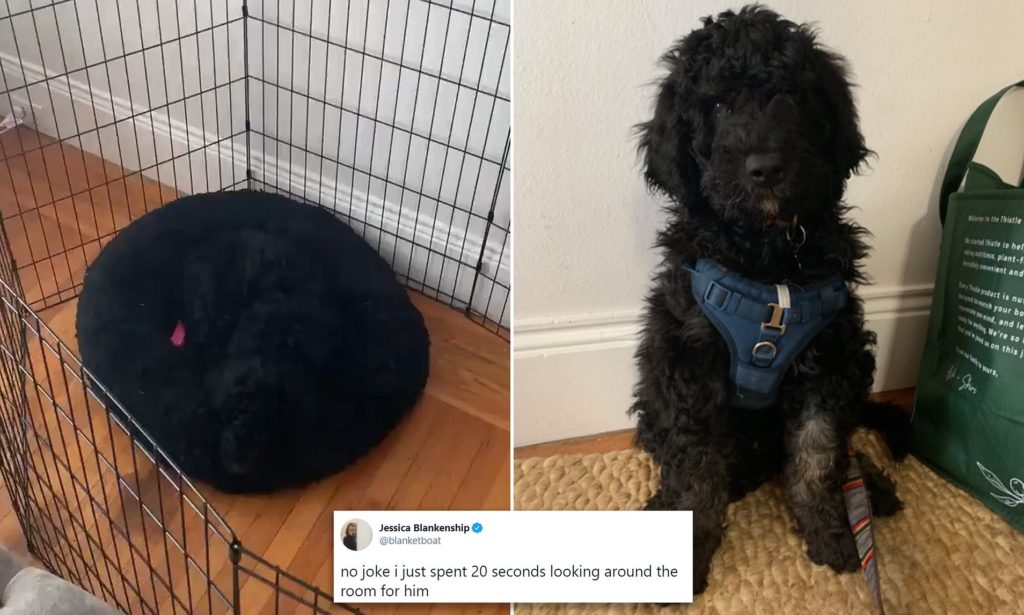 Imagine in a room that is so dark, you see the shiny eyes of the dog looking at you.
I would just scream on the top of my lungs.
The best thing about them is that the dog is loved by the owner in the best possible way.
The owner admitted in a tweet earlier that she would take a bullet for her pet dog, Hans.
Talking about the dog, she said:
Hans has easily tripled in size over the last month. Here's the day we got him at 8 weeks and then today.
Such an adorable little thing, right?