From a polar bear sleeping on a melting iceberg to a turtle swimming amongst fishes in the ocean, photographers all over the world that were taking part in the Animals in the Environment category of The Golden Turtle Festival, which is the largest international eco-education project that brings photographers, artists and designers from all over the world together.
This year, one of the best pictures that were presented during the festival was a polar bear sleeping calmly on a melting iceberg.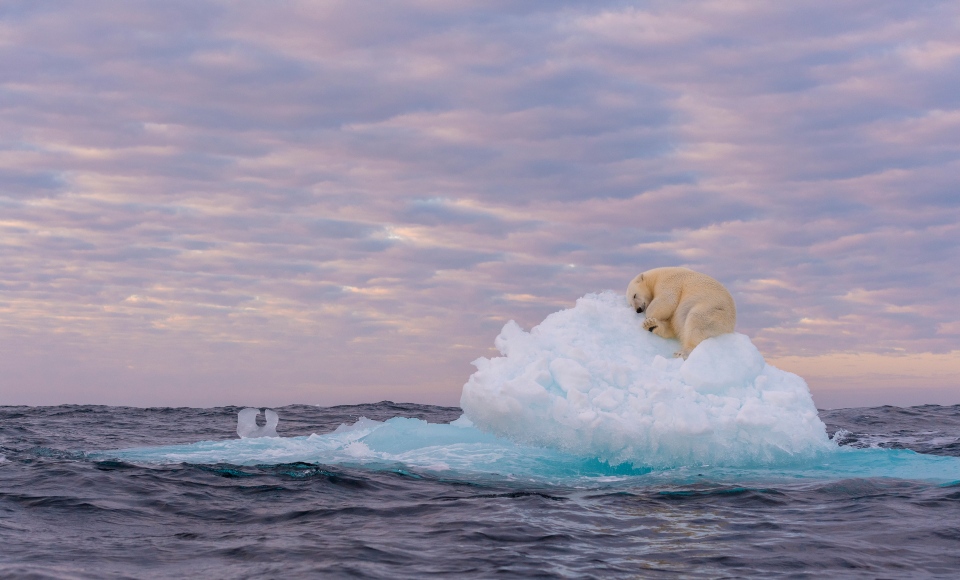 This photo above shows a polar bear sleeping on an iceberg, taken by Marek Jackowski, won first prize in the Animals in the Environment category.
The shot of the 800lb youngster curled up on the shrinking berg won snapper Marek Jackowski a prize in the international Golden Turtle photography awards.
The picture shows the devastating effects of global warming.
As humans, we should come together and spread awareness about the problems global warming is causing and we should do our part to slow down the process.
What are your thoughts on the bear sleeping on the melting iceberg? Let us know what you think about it by leaving a comment in the comments section below!