A dog that got stolen and was rescued demanded a hug after they got reunited with their owner.
Watch the entire reunion below:
Jolene, the dog, and Aaron Morris, the owner, moved from Michigan to North Carolina when they pulled into a Dollar General on Friday.
Morris left his puppy outside while he quickly picked up a few things at the store and had no clue that someone was following them.
Upon returning, his car was not there anymore along with Jolene and everything that he had inside that.
The sad thing is that this was the first time in the last 6 years that he was without her.
He had no clue on what he would do anymore in life.
In a post that Morris made on Facebook, he said:
This was my guardian angel. My best friend. I told her everything. We did everything [together]. I need her back in my arms … This is destroying my heart.
Morris did not care about getting his car, wallet, or phone back, all he wanted was to get reunited with Jolene.
A couple of days passed by, something good happened.
At the Morristown Hamblen Humane Society in Tennessee, a brown labrador/pit bull mix was dropped off by a Good Samaritan.
They said that the dog was found wandering the streets and was wearing a tag.
The tag read Jolene, but the number that was written there was not reachable, considering that his phone was stolen.
The good thing is that social media helped Jolene and Morris to get reunited.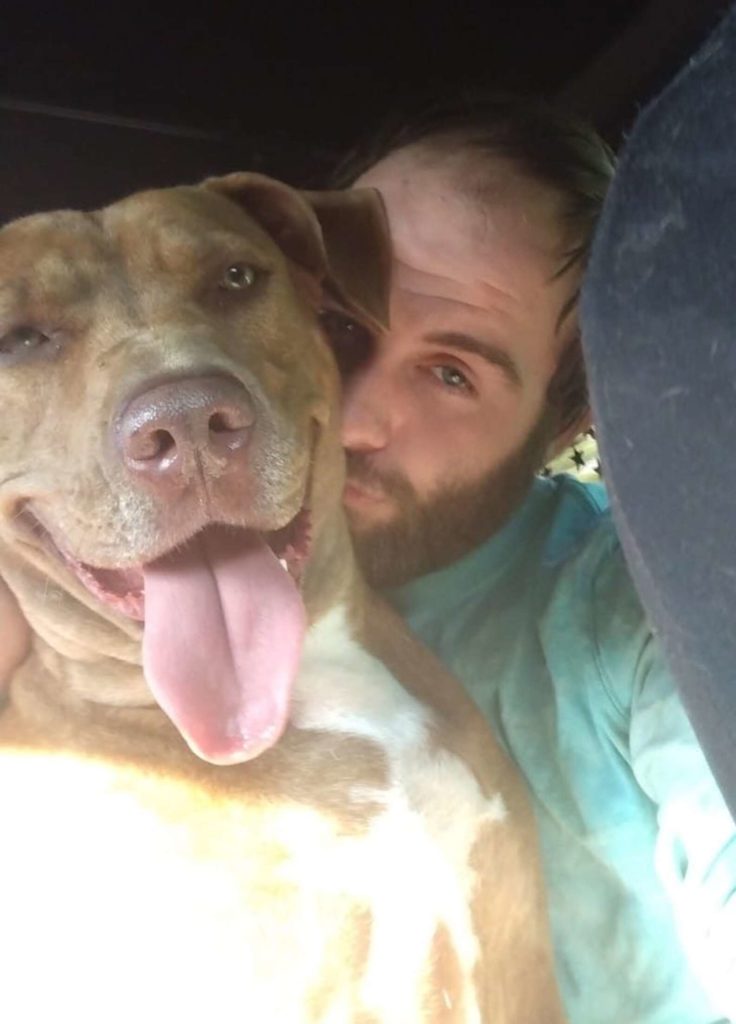 After getting reunited, Morris drove to Tennessee the moment he got to know that his pet dog was found.
As soon as they got to meet each other again, the hugged it out.
Jolene wagged her tail and ran towards Morris asking him for a kiss.
The entire thing was caught on camera and was shared on social media.
What are your thoughts on the video? Let us know what you think about it by leaving a comment in the comments section below!