A teenager was left in complete shock after she found a venomous snake curled up inside the asthma inhaler that she uses.
The girl said that she found the red-bellied black snake hiding in her inhaler while she was doing some household chores.
The youngster, who wanted to remain anonymous, said that she first spotted the reptile when it slithered out of her washing inside their house.
The snake then went in camp mode inside her empty inhaler.
The incident happened at the teenager's house in Bli Bli, Queensland, Australia.
Snake experts were called to the scene to remove the snake from the inhaler.
The Sunshine Coast Snake Catchers shared the news on their social media page, where they said:
You would not believe this. This is crazy and we're super lucky we were able to find the snake.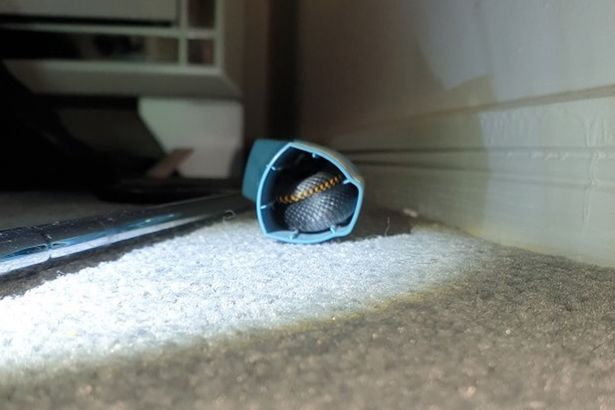 Stuart McKenzie, a member of the snake catching team, said:
It's one of the most incredible places we have ever found a snake before. I couldn't imagine what it would be like picking it up and discovering it in there.
This snake was small, meaning it was still a baby. This snake can actually grow up to 8ft and 4 inches long.
Their bite can cause bleeding, vomiting, abdominal pain, headaches, muscle weakness, muscle pain, and even diarrhoea.
Talking about the snake, the snake catcher said:
They are just exploring, seeking food this time of year before it gets cold again. We've found them in all sorts of places. Just recently we had a snake become stuck inside the tubing of a screen door.
Luckily no one was injured or bitten by the snake in the incident.
What are your thoughts on the snake hiding inside the inhaler? Let us know what you think about it by leaving a comment in the comments section below!