A 61-year-old woman from Turkey was left with sever pain after her tummy tuck operation and upon going to the surgeon, she was told that they accidentally left the scissors inside.
Nurcihan Ogmen, who is from the province of Aydin in the south-west of Turkey was initially told that the pain was normal.
She got the operation in a private hospital in Kusadasi on March 5, 2021.
Ahaber, a local news agency, said that excess skin on Nurcihan's abdomen was removed in an operation that lasted 5 hours.
She was discharged the day after.
She went back to the medic after a swelling developed on her stomach and she was in extreme pain.
At that time, she was told again that Nurcihan it was normal and it would pass again.
Because she was not getting proper answers, her husband Kubdettin Ogmen brought her to the Soke State Hospital.
She had the same symptoms for 2 months.
An X-ray that was carried out recently showed that Nurcihan had a pair of scissors left in her abdomen.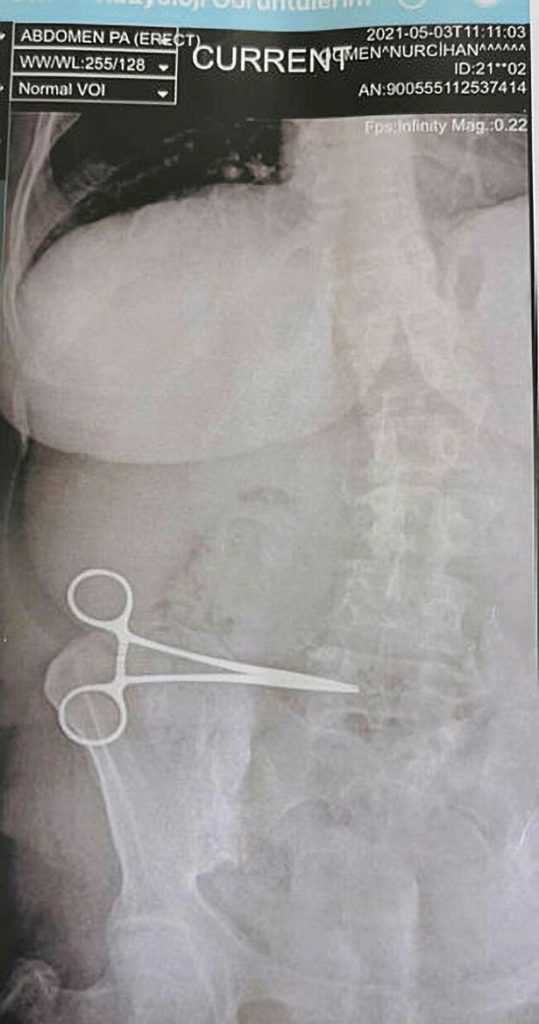 She then returned to her surgeon, who removed the scissors during a 2-hour surgery.
Nurcihan went on:
After the operation, my pain got worse. It became so severe that I went to check-ups almost every week. The doctor did not believe me and sent me away saying that I just need to be patient. Each time he dismissed me, he was not interested in listening to me at all. I could not explain the incredible pain I was into him. I still feel the pain. I'm still not fully recovered.
Nurcihan filed a complaint to the local authorities against the surgeon.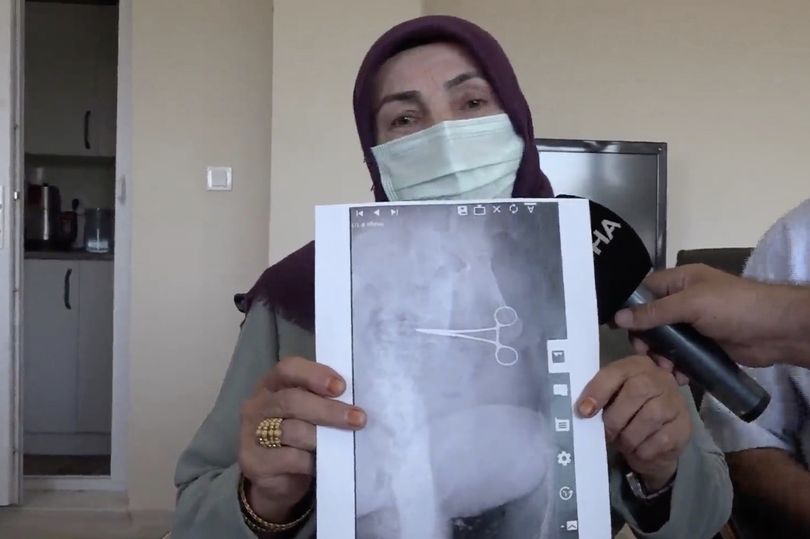 The hospital administration and other personnel that were involved in the surgery are also being sued.
The hospital where the surgery was carried out have not released a statement about the incident.