Villagers from Gumatapura, India threw cow dung at one another to mark the ending of an unusual religious festival.
Crows in Gumatapura, India celebrated the end of Diwali, the most important Hindu festival in India.
The event starts with locals visiting homes to collect cow manure to throw them around at each other.
Locals believe that cows produce sacred poos that can also help a person purify themselves.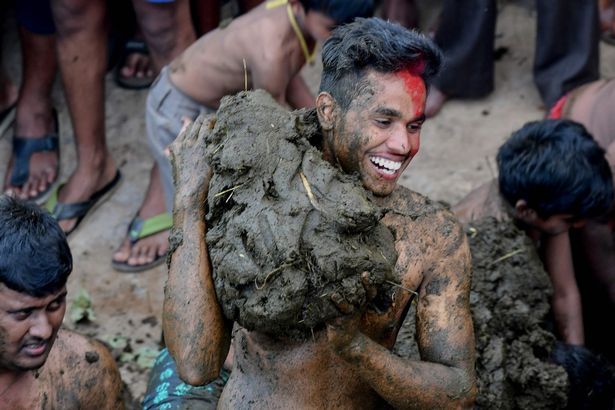 After collecting the poos, the poop is brought back from the farms to a temple with the help of a tractor and is blessed by a priest before it is dumped in an open area.
After the manure is dumped, men and boys prepare for the festival.
Mahesh, a former farmer, explained to the press that people will get cured if they get covered in cow dung or cow mud.
The festival took place despite the coronavirus pandemic and strict lockdown restrictions in the country.
The total amount of people involved in the festival remain unknown.
A lot of followers of the Hindu religion in India believe that using cow urine is going to prevent and cure coronavirus along with many critical illnesses.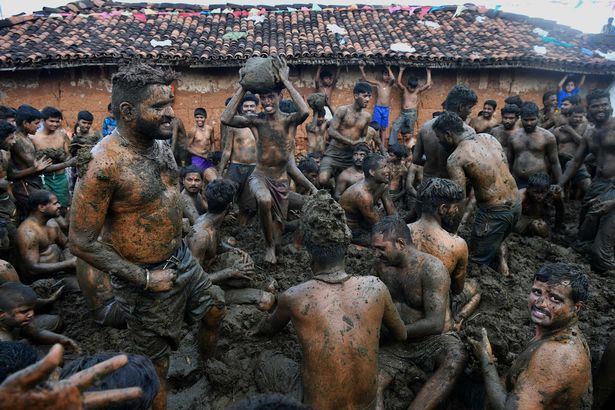 Right now, the government in India is trying to find ways to produce toothpaste, shampoos, mosquito repellents along with many other things with cow dung.
In rural areas of India, cow dung is sued to insulate homes and is also used as fuel for fires.
Gumatapura is located on the border of Karnataka and Tamil Nadu.