A man from Coolidge, Arizona was arrested by the police after they faked their own kidnapping just to evade their work.
The man reportedly claimed that he had been kidnapped near 1st Street and Northern Avenue in Coolidge to get out of work.
The Casa Grande Dispatch reported at around 5:25 pm on February 10, 2021, that the police found 19-year-old Brandon Soules near a water tower with his hands behind his back.
There was also a bandana stuffed inside his mouth when the police found him.
The man told the police that he was kidnapped by 2 masked men.
He says he was knocked out by the men and he was drove in a vehicle.
He was then thrown out of the car and was left near the water tower.
Coolidge Detectives carried out an investigation, which lead to nothing.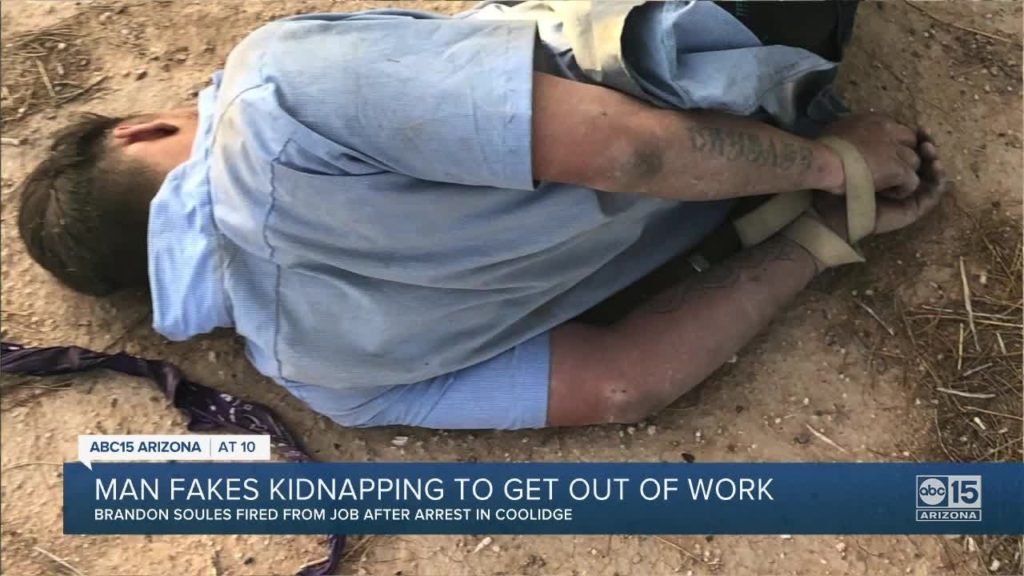 There was no evidence that a kidnapping or assault had happened.
The officers looked at surveillance video to corroborate his story, but there were no signs of the story to be called true.
He also said that the kidnapping happened because of a large amount of money his father had hidden around the town.
That story was fabricated too.
The man was arrested by the police on February 17, 2021, for reporting a false incident to the police.
The man later told the police that he made up the story as an excuse to get out of work during an interview.
The man was also fired from his job at the Tire Factory.